This is a material breakdown shader for substance designer (for now work in all versions up to 2018.2). This thing allows to post your material breakdown on artstation straight from designer's 3d window as well as create beauty render with smart backround blurring.
https://www.artstation.com/artwork/e04KkX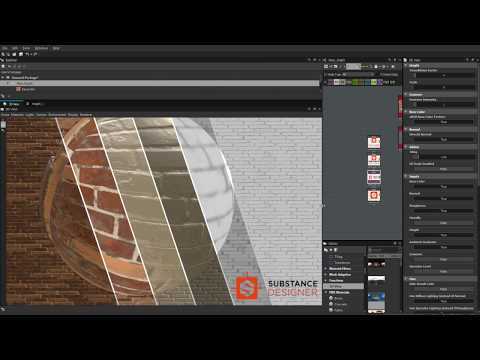 https://www.youtube.com/watch?v=0xMCvuGBn1s&lc=z22djx5qosaxd152zacdp43ancm3v4xnlt4vbdtzt35w03c010c
Beside of producing channel breakdowns it supports for background blurring and replacement, also mesh rotation. Details feature description is here:
https://forum.substance3d.com/index.php/topic,29392.0.html
Im preparing to release it, but before could you tell me what feature Ive missed maybe, what do you think?