Experienced 3D artist and animator using mainly Unity to create games, VR, AR, and animated videos. A great fit for small teams that need a 3D generalist who can handle all aspects of creating art for a performance-constrained, real-time 3D context. I'm a great cross-discipline communicator, very reliable, and very easy to work with.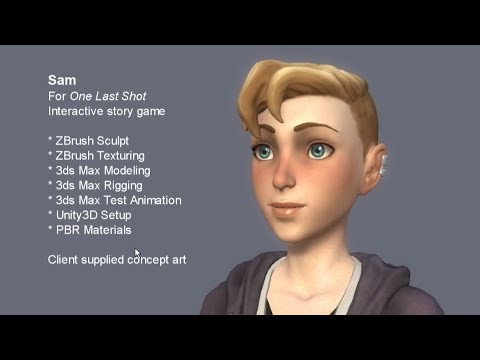 Skills include: 3D sculpting and modeling, including retopologizing and UV layout; scene creation and lighting; character rigging and animation 
Proficient in the use of: 3ds Max, Photoshop, Unity 3D, ZBrush, Mudbox, Quixel Suite
Can find my way around: Substance Painter, Maya, Sketchup
Please feel free to get in touch, and let's discuss your art needs!
503-358-6052