Hey, i made a time laps of me designing a walkie talkie in 3D Coat and thought some of you would want to see. i havent seen many people use 3D coat as a hardsurface design tool even though its probably the best iv found so far. in Coat, you arent constrained by topology and arent limited by the rigidity of parametric modeling. its used primarily for sculpting, but i think people are really missing out on just how much freedom you have when using it for your hardsurface designs.
  V The Time Laps Is Here V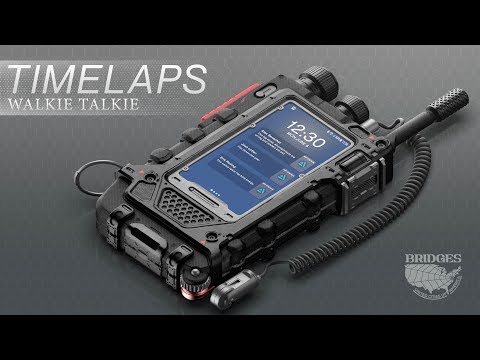 Iv only been using 3D coat for 3 months now and iv already seen a huge improvement in the designs im making. the speed you have in this program allows you to iterate faster and try different forms you usually wouldn't in poly or cad cause "its going to take to long and i dont know if it'll work". here are my two other designs iv made in 3d coat...
https://www.artstation.com/artwork/Z5x1vX
https://www.artstation.com/artwork/dOPq1e
These meshes are still messy when you look up close but they are far cleaner than the quick walkie sketch. So you can make relatively clean Designs in Coat for renders but i wouldnt use it as a tool to make a highpoly for baking cause it still has surface imperfections that will show up in the bake.
Thanks for checking it out and let me know what you think