The Don Rumbotico Distillery was the first large exterior that I've worked on for Ovewatch. I spent a fair amount of time iterating on the geometry and materials to translate a distillery into the Overwatch artstyle. I created all the architectural elements for the distillery except for the front blue metal door. 
More images can be seen on my Artstation here:
https://www.artstation.com/artwork/6aPa16
The Don Rumbotico Distillery interior was the first largscale gameplay space that I got to create for Overwatch. I took this space from level design graybox all the way through completion, creating the architectural elements and materials. I'm really proud of how this space turned out. The large stills were created by Phil Wang, and lighting by Dion Rogers.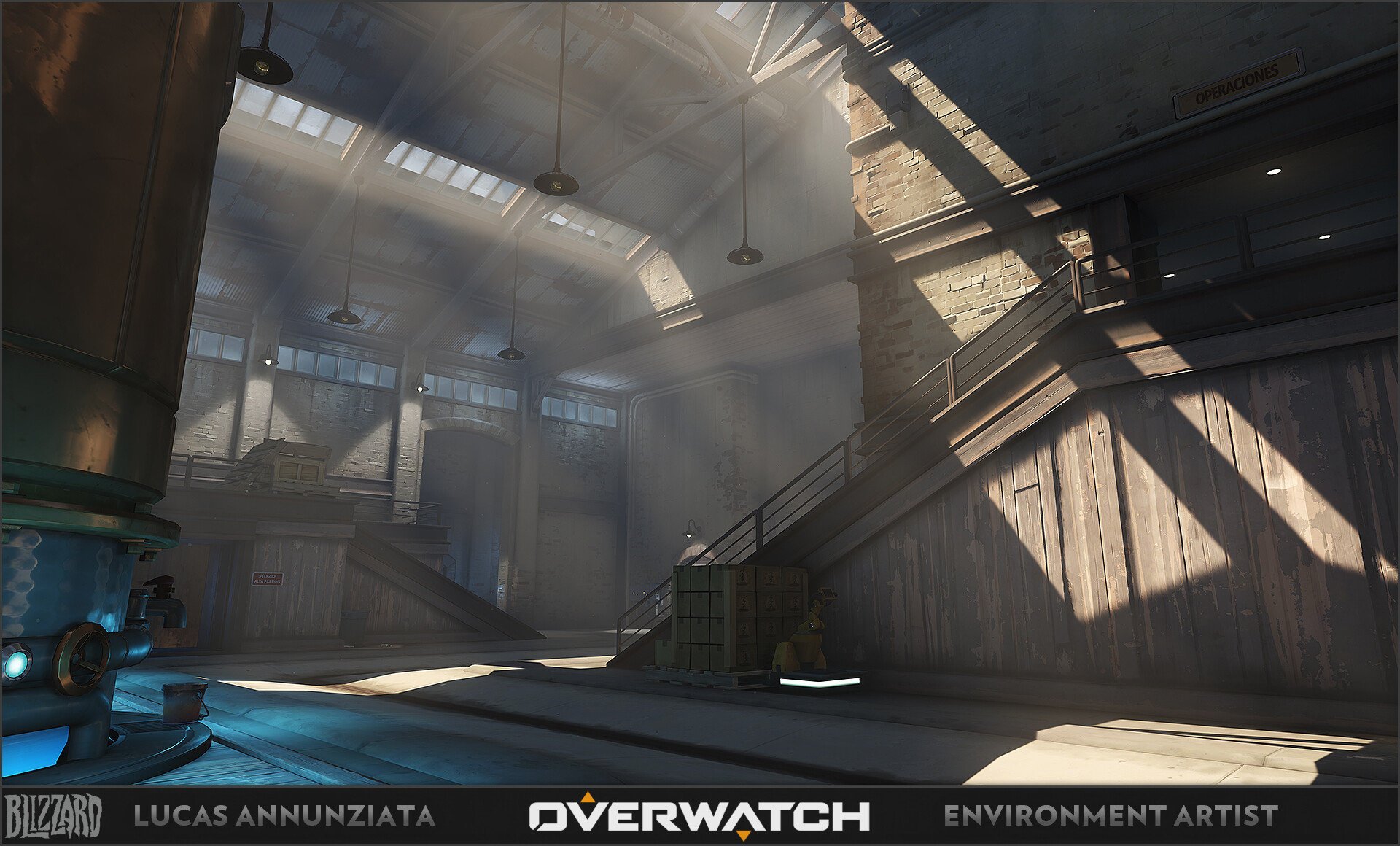 All Overwatch Maps are a group effort. The following share in the credit of these works: 
Bill Petras, Dion Rogers, Philip Klevestav, Simon Fuchs, Helder Pinto, Thiago Klafke, Phil Wang, Nate Bowden, Lindsay Johnson, Phil Wang, Lan-Fang Chang, Llia Yu, Al Crutchley 
© 2019 Blizzard Entertainment, Inc. All rights reserved.