Hi guys,
I want to share with you my current project called cathedral rocks. I am working with Lisa Graf on it in our free time.
Our goal is to create a mysterious and somehow spooky looking scenery, with the focus on lighting, landscape creation and sotrytelling. The whole bundle
Inspired by the
painting
by Albert Bierstadt we've created the first blockout. Actually it's still rough though, but I think you can see the overall concept.
Starting about gathering a lot of references of the yosemite valley, I started to block out the main shapes in Houdini. At work I got introduced to Houdini and I really like the heightfield tools of it. Before I worked with World Machine, and yes the results are pretty awesome, but it's really hard to artdirect the scene.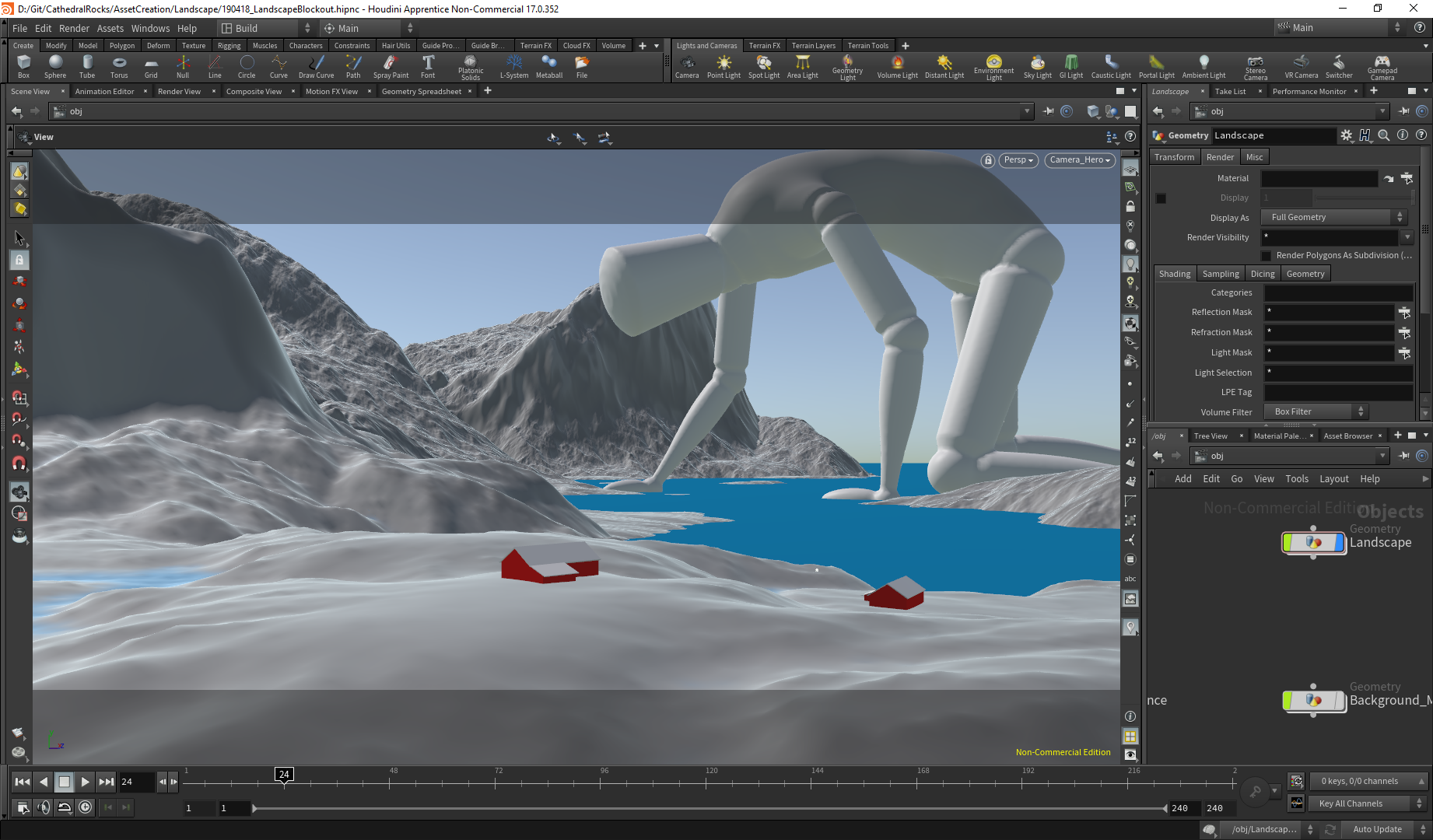 When I was happy with the main shapes, I went to Gaea, applied some basic erosion on it and placed some blockout cliffes on it to have even more control over the heightmap. Some more bake here and a bit of color creation in substance designer I've got pretty nice results.
That's the progress so far.
Now I am in Unreal and doing the second blockout stage. It's still super rough by now, but I really start to like it.
What do you think so far?