Update - Fri. Apr. 19, 2019: Published this to my Artstation and moving on to another project.
Artstation page:
Sketchfab:
Hello Polycount folks, I'm currently finishing up the textures for a sci-fi railgun 3D model which I created for a school project, of which I also designed the concept art. This is one of the few projects of mine where I've managed to create both a decent concept and 3D model, so I am very looking forward to having this done soon and will feature it on my portfolio. In this project, I am going for a clean, stylized or hand-painted look.
Since I have been getting back into the swing of 3D modelling, I thought I should start posting here and participate in the forums. Please take a look at the work I've done so far, I'd love to hear some good feedback or constructive criticism. Thanks
By the way, the thing in the centre inside the silver canister will be used to create some "spark" effects on an alpha layer (with transparency in the background of the texture). The idea is that this is some high-tech way of catalyzing the particle to be projected through the barrel at very high speeds. the cylinder at the bottom is the "ammo" cartridge which slides in along the slanted guard of the handle.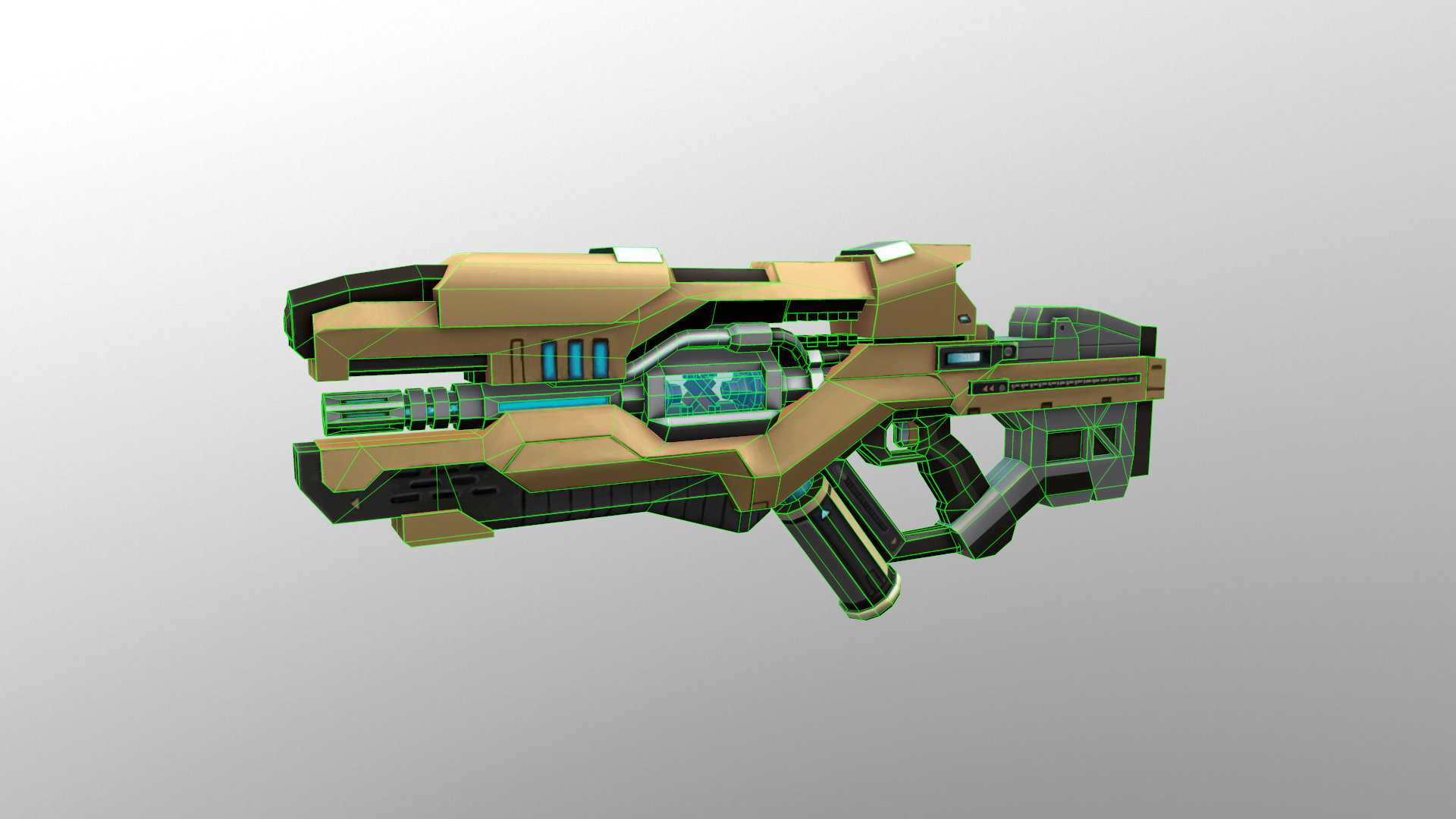 FPS View:
UVs: