Hello, polycount people!
This is my first topic here
I've just finished modeling the Samurai character.
You can check out the full project on
my Artstation:
https://www.artstation.com/artwork/k4GQ8d
The original concept is by
Kati Sarin S.
(
https://www.artstation.com/artwork/3o1Grg
)
I've started it as an entry for the Feodal Japan contest, but I should have started earlier, so I decided to take my time and experiment a bit more with texturing, rigging, etc.
The whole thing is around 30k tris. The high-poly was sculpted in Zbrush, then I used Maya for retopo, UVs and rigging; Substance Painter for baking and texturing; Marmoset for rendering and presentation.
I'll share some WIPs and screenshots below.
Close-ups, Wireframe & render:
Hi-poly in Zbrush:
Low-poly and rig in Maya: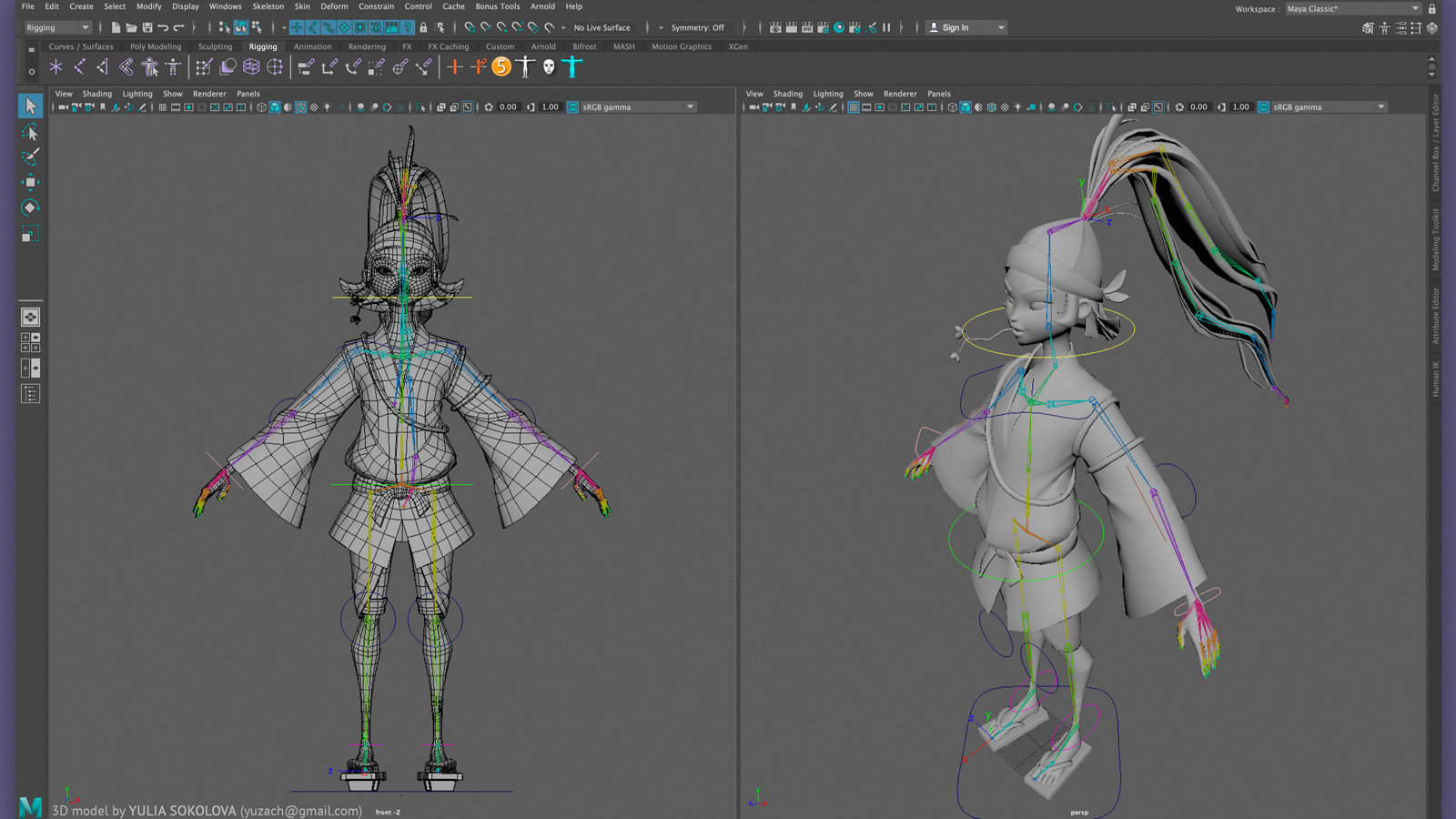 Texturing in Substance: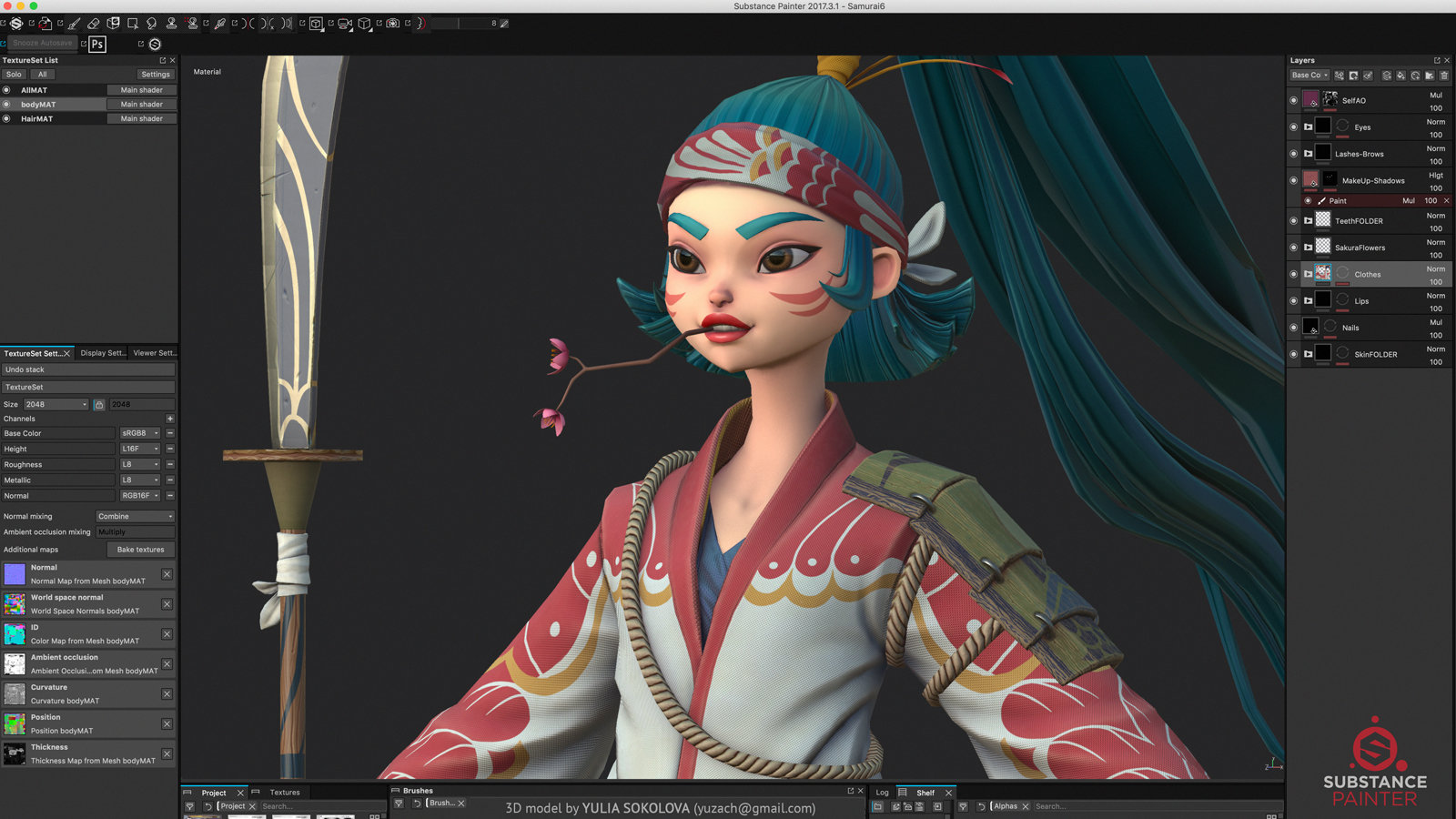 And here are some very early WIPs that I was posting in the contest topic of Artstation, but now the topic is gone as I haven't finalized it xD
I've started blocking-out from spheres and dynameshed them together:
Noodling with the kimono
Finished up the face:
Making retopology in Maya:
Finished hi-poly in Zbrush
Thanks for watching!
Hope you like it!