Who are we?

We are a team of two, creating a game named Terrapocca, which is inspired by older 3D platformers, mixed with elements of Monster Hunter and Pokemon. Essentially, instead of battling with the monsters like you do in Pokemon, you wear and wield them instead as weapons and armour!
I am primarily a character artist (2D and 3D), with 3 years industry experience at TT Games. I am now a lecturer of games art at a University in England, and I started up this project mostly to learn and get better at UE4.
Matt is the programmer who came to the project with Unity experience, so he is using this project as a great way to get used to UE4 and C++.
What is the project?

As previously mentioned, Terrapocca is a game inspired by old 3D platformers. You'll see a heavy Jak/Ratchet influence, but also Zelda, Pokemon and Monster Hunter. The general idea is that you explore the world to hunt eggs, which you then hatch. The monsters that hatch can morph into your weapons and armour, which you wield to battle even more monsters! Gotta catch 'em all?
Terra and Pocca are the main characters of this adventure (hence the name!), and you take control of Terra, who stores the monsters inside his wrist crystal (we still need a name for this!).
Who are we looking for?

We are looking for
one
concept artist to help out, who can match the style/quality of the concepts we already have (for reference, we are aiming for a Spyro: The Reiginited Trilogy sort of style).
We are currently developing a vertical slice level, with the aim to perhaps eventually get it on Kickstarter... but first and foremost, this is a passion project, and there is absolutely no rush to get things done. We both lead busy lives, and this is a side project.
I am able to do concept art myself, however I am finding it hard to do that on top of designing characters/monsters, and modelling everything too (as well as my day job!). As such, I would love a concept artist to help out! The concept artist in question should be proficient in environment and asset design. The level we are creating is a jungle with ruins, a beach, and a treetop town. We have a 3D level block in for reference of roughly what we need.
We need both colour images and sketches. I need something clear to work from.
If we find the right person, I will discuss more about the project through Discord.
What do we have so far?

Of course, we wouldn't ask for help without showing what we have so far. It's always good to know that a project has prior development done to it!
Here are some concepts we have so far: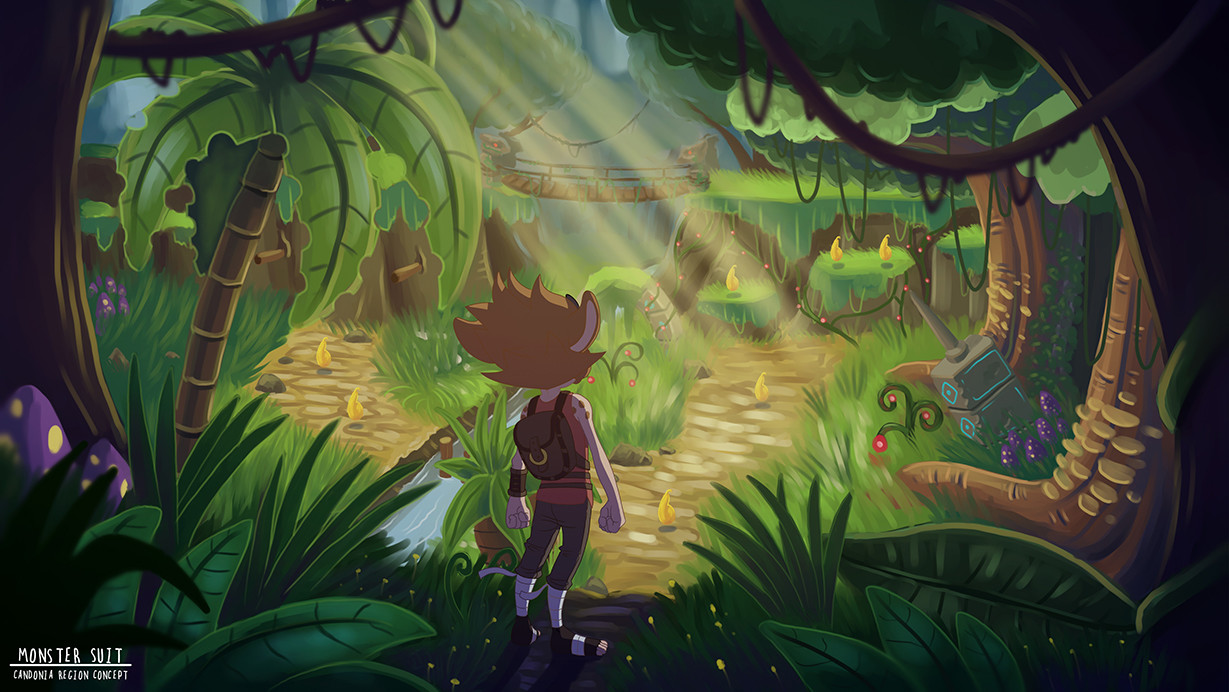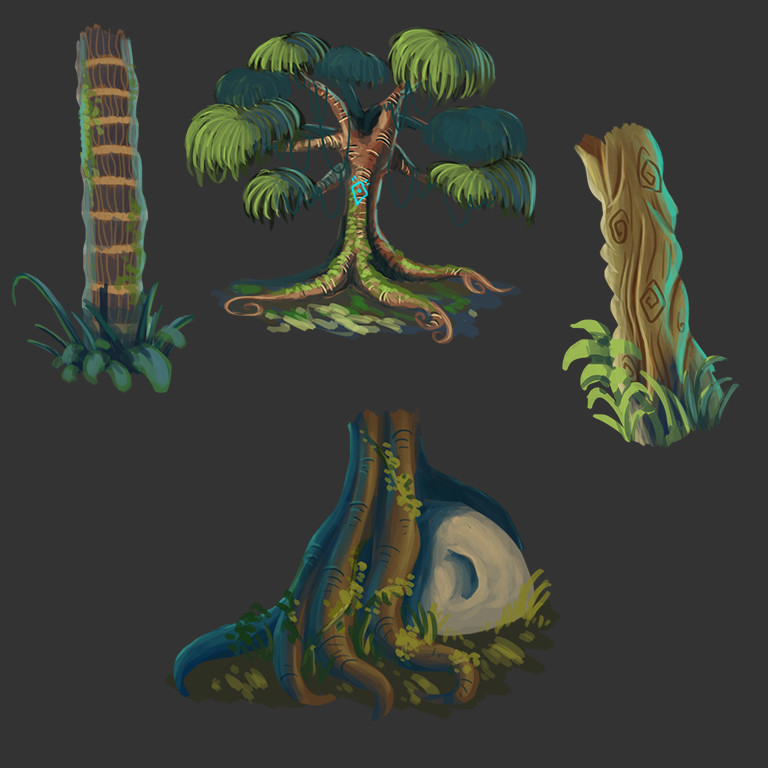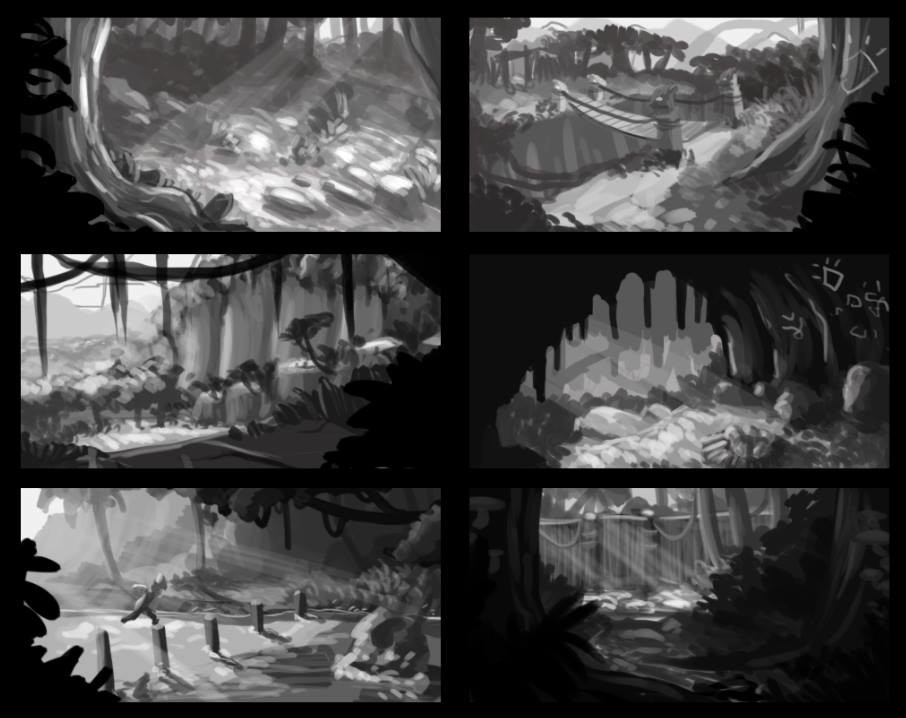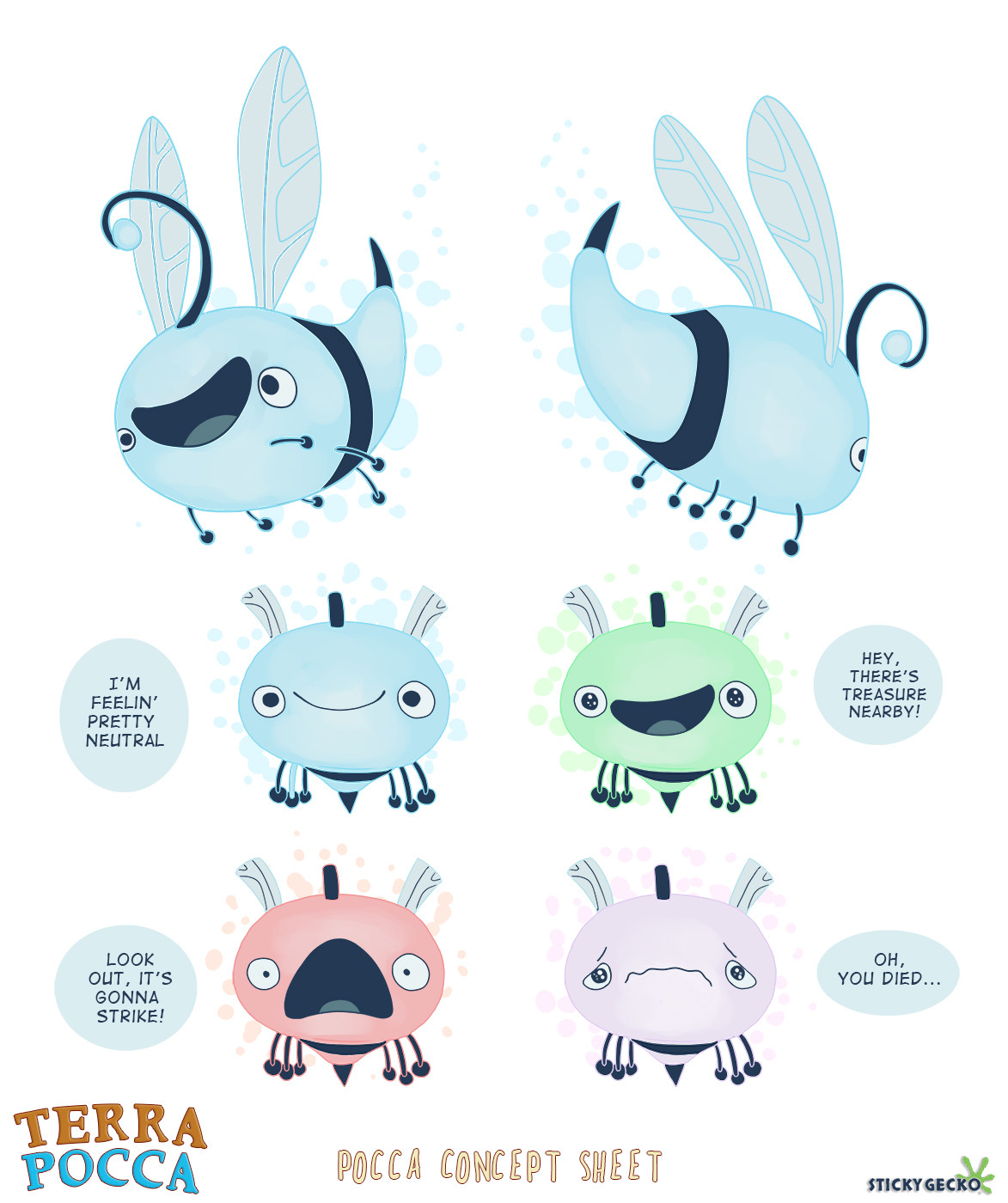 Video

The level in this video is just a test room, all art is placeholder. Lots of kinks to iron out in both mechanics and art, but we'll get there!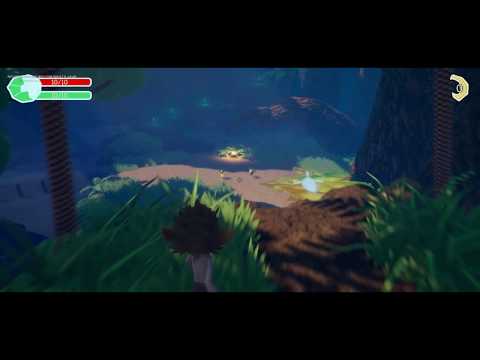 Contact

If you're interested in doing something for this project, do get in touch through Polycount, or email me at:
[email protected]