I am super thrilled to have submitted by first ever animation pack to the UE4 marketplace. It contains 18 animations, a pair of super high quality arms and a blueprint configured with camera shake which is easy to add into an existing project or start from scratch. Lots of behind the scene goodness will ensure ease of use, easy to edit blueprints laid out so anyone can go in and make changes.
https://www.unrealengine.com/marketplace/first-person-brawler-animation-pack
All 4K textures, Rigged to UE skeleton for easy retargetting and ease of use with other animation packs. I won't rattle off the full description until approval is done however you can take a look at he pack here!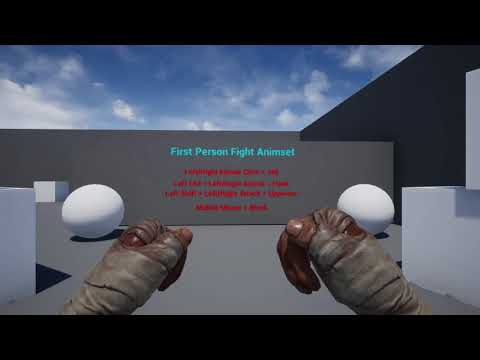 Depending if this kind of thing is sought after I have a few more packs in the pipeline using the same arms to maintain an overall "Brawler" theme.