Hey guys, i just finished my new environment, check it out!
Main idea of this particular project was to make somewhat simple straightforward indoor environment.
So in this cave there is some mysterious portal and signs of excavation. You also clearly can see signs of excavation obviously to examine what this portal is about.
In terms of lighting i wanted to do something like a 3 focal and kinda-symmetrical warm points of outside lighting. Almost everything else in the cave itself is cold tho.
Almost entirety of composition is pointing towards the center so its draws attention on itself first. Then you notice all the technical stuff standing there and wandering what happened there.
If you have any critique, questions or perhaps early wip screenshots feel free to ask in this thread!
Video: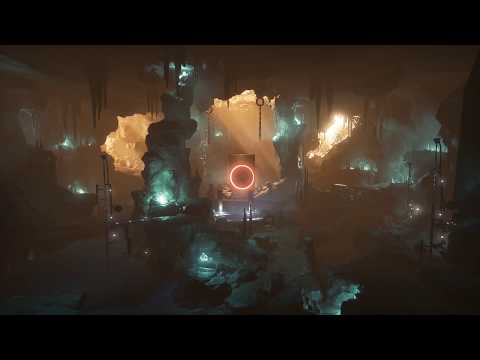 Here are some concepts:
I also looking for work, you can see my portfolio at
http://www.thewarpgames.com/andrewgubin
and contact me via email or PM.