Not sure if this is the proper place to post this, but it seemed like a "technique" question, and therefore a "technical" one as well, so here goes:
As you can see in the images below, Octopath Traveler harkens back to old-school tile-based aesthetics. However, I'm not concerned about the aesthetic as much as I am curious about how the "tiled"
meshes
were constructed and/or placed into the world.
Notice the rock "arch" (in the 3rd picture down), and how the grass "blends" with each subsequent "step" of the cliffs: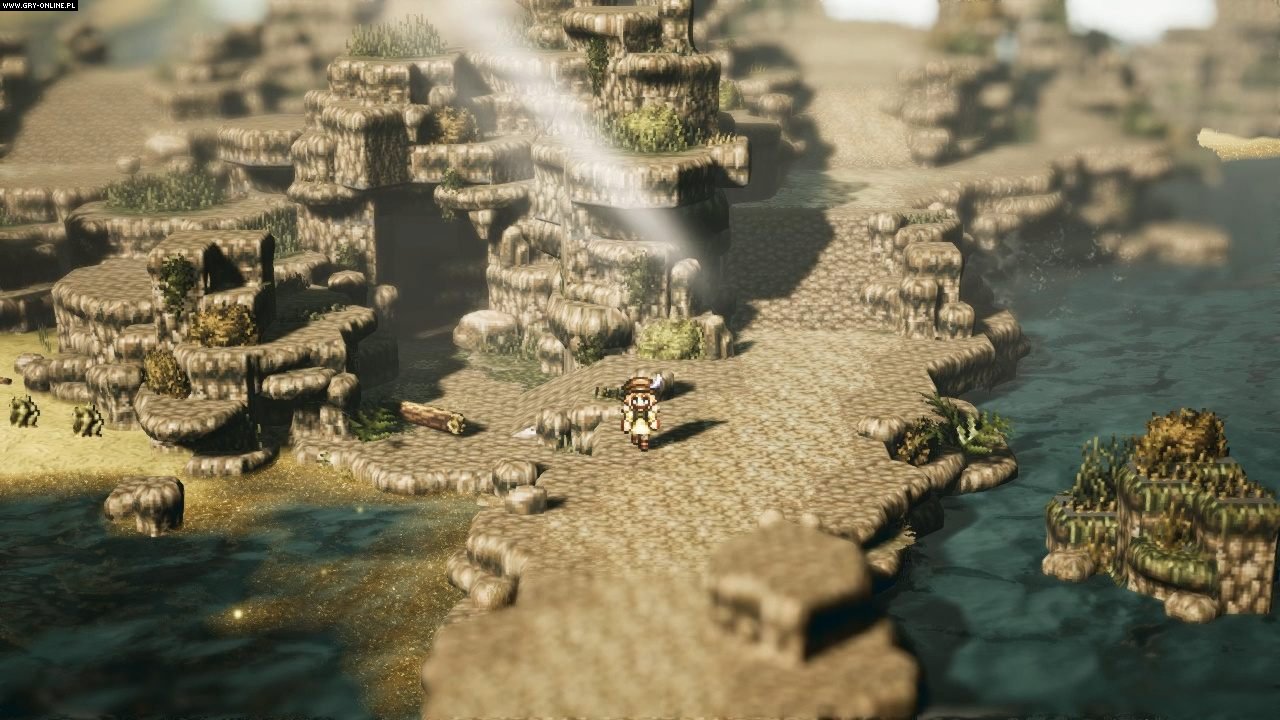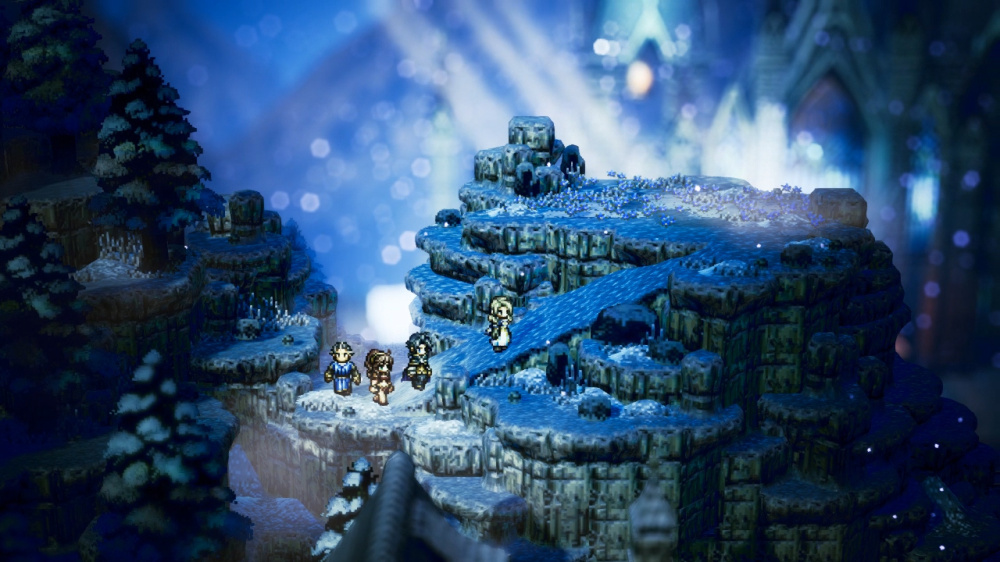 Has anyone here ever done something similar (mesh-wise) to the above?
Part of me thinks this is more "shader-trickery" than actual "mesh-construction" -- How off am I on this?
I'm having a hard time believing that the "tiled" look of these meshes was hand-made. How would one construct the meshes to be easily placed in the environment in a form like this? -- Obviously "blending" is another matter, but maybe not.
Is this a voxel-engine or a modified triplanar shader? -- As said before, the meshes seem too complex to have been hand-made. I was just wondering if anyone else had any insight as to if there was any shader "trickery" going on here...