Dear polycounters,
I`ve just released my latest tutorial, the
Military Radio tutorial
. I`ve been working on this for quite some time and am stoked that it is finally ready to be released!
This tutorial covers the entire creation process of this high quality, PBR game asset from the block out to the final mesh in over 28 hours of video. The videos are recorded in realtime and everything is commented on. In addition to modeling in Maya and Zbrush you will learn how to texture the asset using Substance Painter and render it in Marmoset Toolbag.
You can get it on
gumroad
or
cubebrush
.
Final Images:
There are more images as well as a marmoset viewer file on my
artstation
.
For more info on how this asset was created, please check out the 80.lvl
article
on it.
If you are interested, please check out the trailer for the tutorial here: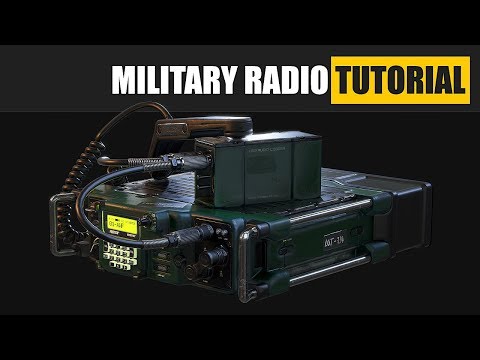 Again, it`s available on
gumroad
or
cubebrush
. For any questions or feedback, you can contact me on my
facebook
page.
Thanks for checking this out and happy modeling!
Simon