Hey there, I'm Zoe! I'm 26 years old. I have a degree in sequential art but about a year ago I decided to go back to school and learn about 3D modelling and game art. I'd like a stable job making assets at a game company someday, so I figure I should start putting a portfolio together in between classes, part-time jobs and the occasional round of Overwatch. I am extremely tired all of the time.
You can also check out my science fiction comic:
The Last Cowboy
And my very terrible twitter, if you like reading someone describe overwatch matches and cry about cats:
Zorinaaaaaaaaa
Constructive criticism is welcome!
To start off, here are some pieces from the past couple of years that I'm proud of:
An illustration from 2016. Also sorta-kinda concept art for a comic I'm writing.
Some background art from a short visual novel I'm developing.
My first attempt at a character model. I used Blender. It was... a learning experience, that's for sure.
Some of the models I made for a recent class with 3DS Max and Substance Painter. I like how they turned out!
Some studies.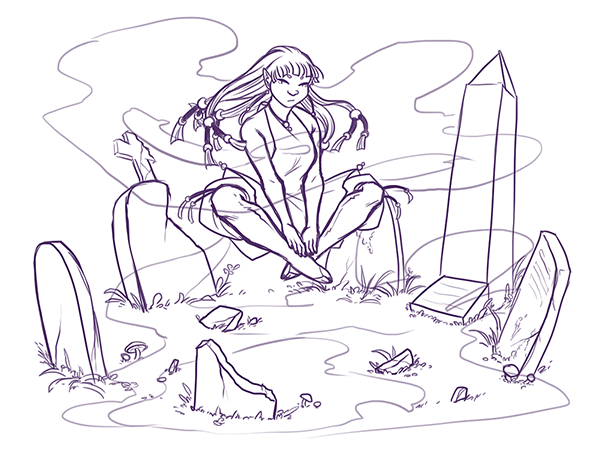 A few miscellaneous designs and illustrations.