Heya!
I've been working on the concept of Pool Party Zoe for a while now, and I assume it's time to post it and see how you react to my concept.
I picked Zoe because I like how playful and dynamic she is, and I really like her God-like powers (
and her Glittery hair!
)
CHECK BELOW IN THIS PAGE TO SEE MORE BEAUTY SHOTS OF THE 3D MODEL:

My concepts: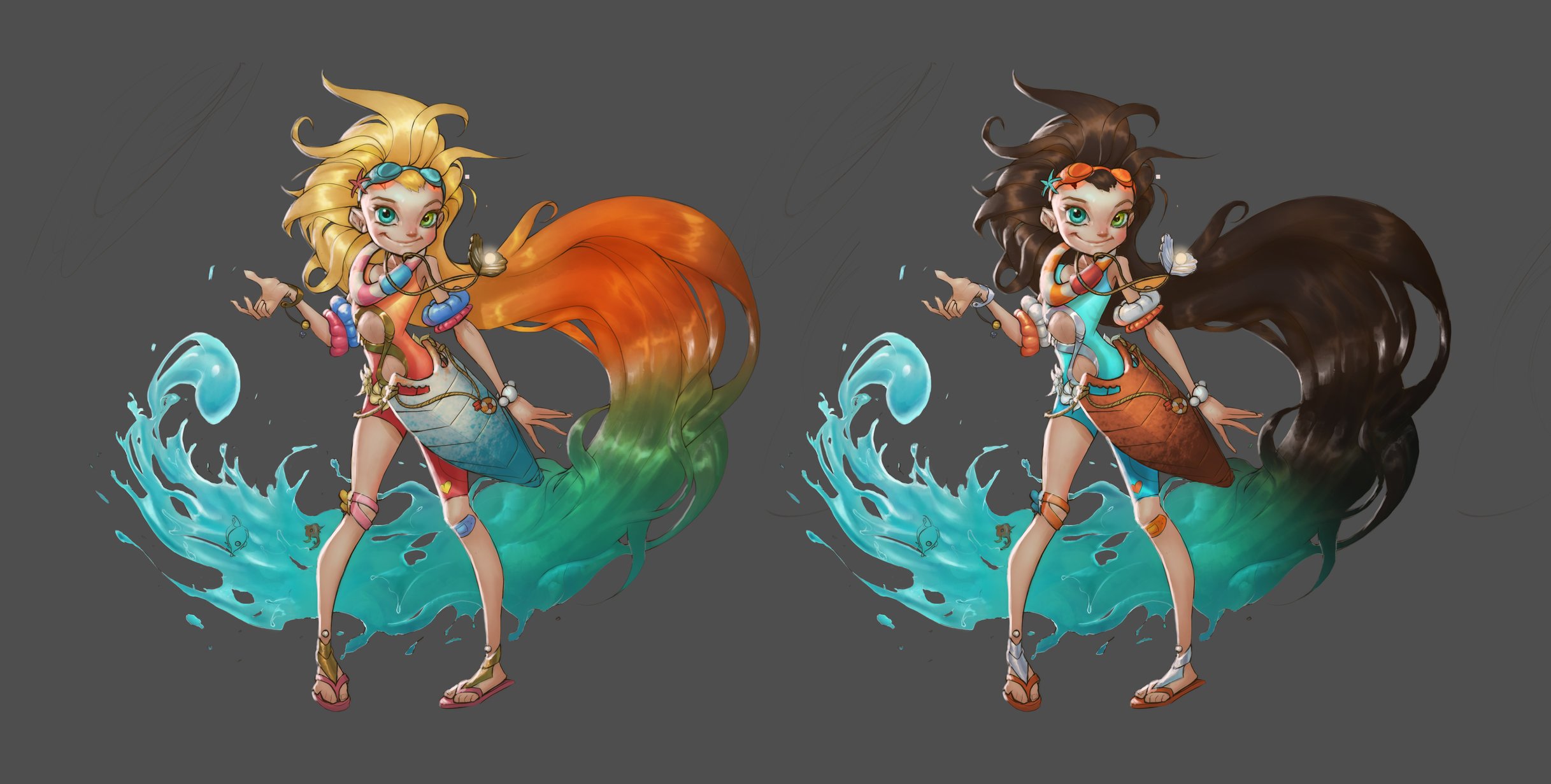 So here is a quick reference board to keep her personality in mind, but also the Pool Party skins and also some summer skies I'll use for the hair:  D 
This is the progress of the modelization: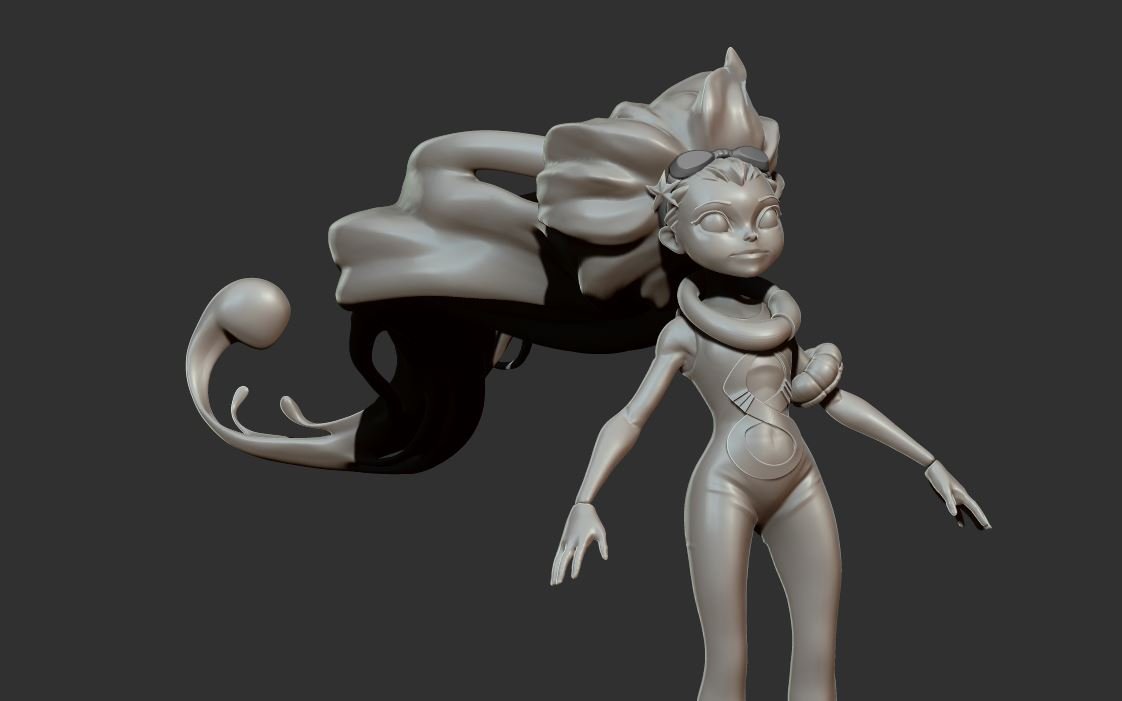 I am still working on the general shape of the hair, before adding more floating strands. Doing my best to keep the stylized curves of the hair/ water. More updates soon enough!