FINAL UPDATES!
Turret and Creep den :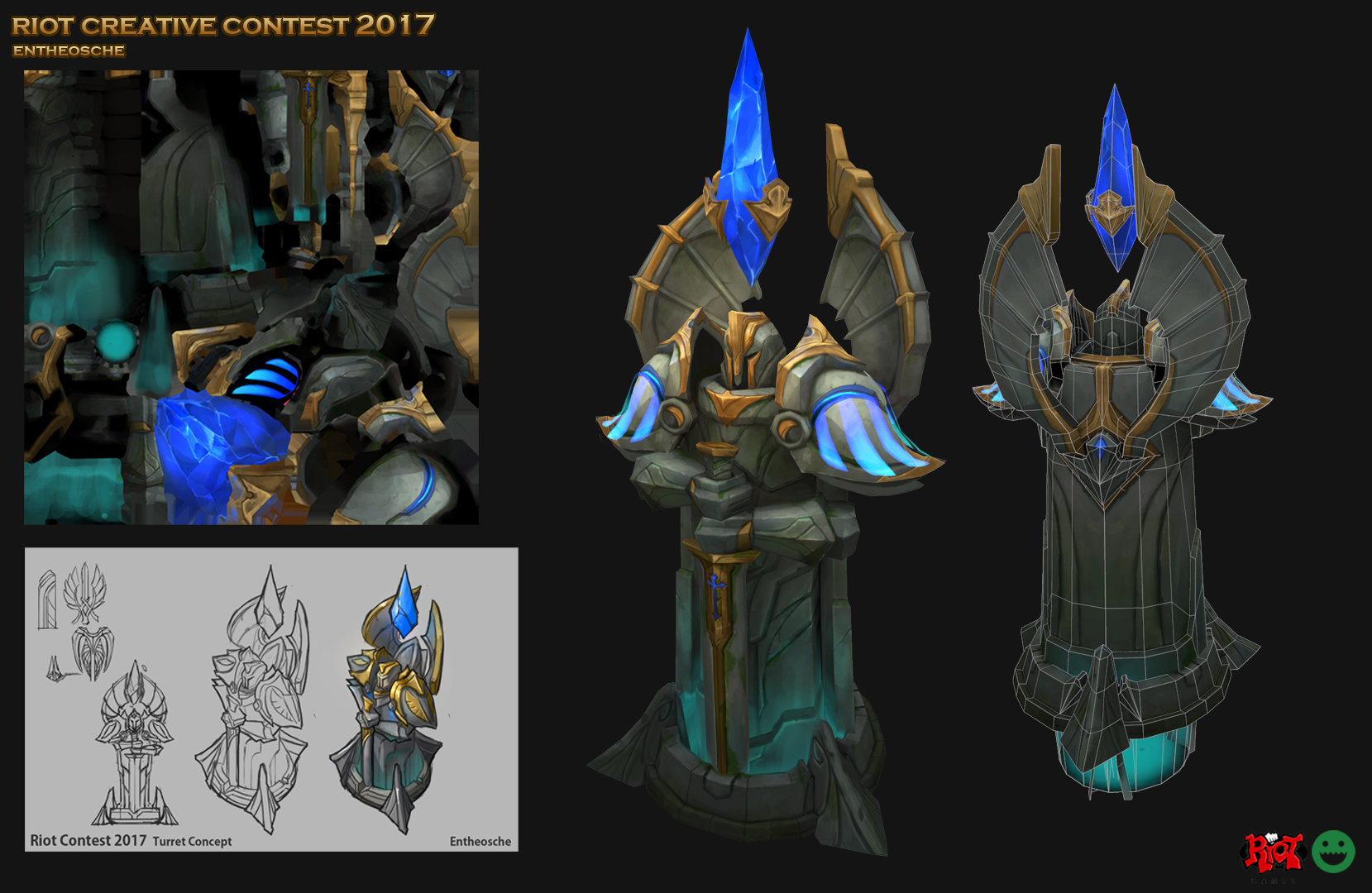 Hello, Guys ! I just heard about this contest and decided to join here even though it's a little bit late.
Time schedule might be a bit tight but I will try to complete my entry before the deadline.
I always want to make an environment piece for Demacia. A cool thing about Demacia is that it gives you a very strong impression by a simple design. I will design a turret and creed den that belong to Demacia world. Please feel free to give me some ideas and opinions!
Here is a reference sheet that I use for inspiration. (white/gold/simple/art nouveau)
I will post my sketch for a turret and creep den soon.
Happy New Year!