Hello, this is my entry for the VFX contest on the
Stylized
category
The idea was to make some kind of a "quantum beam" attack that would distort/bend space-time around/on the opponent, like splitting atoms and dividing space into pieces, weird things like that... like an IRL glitch ^^
Here is my moodboard: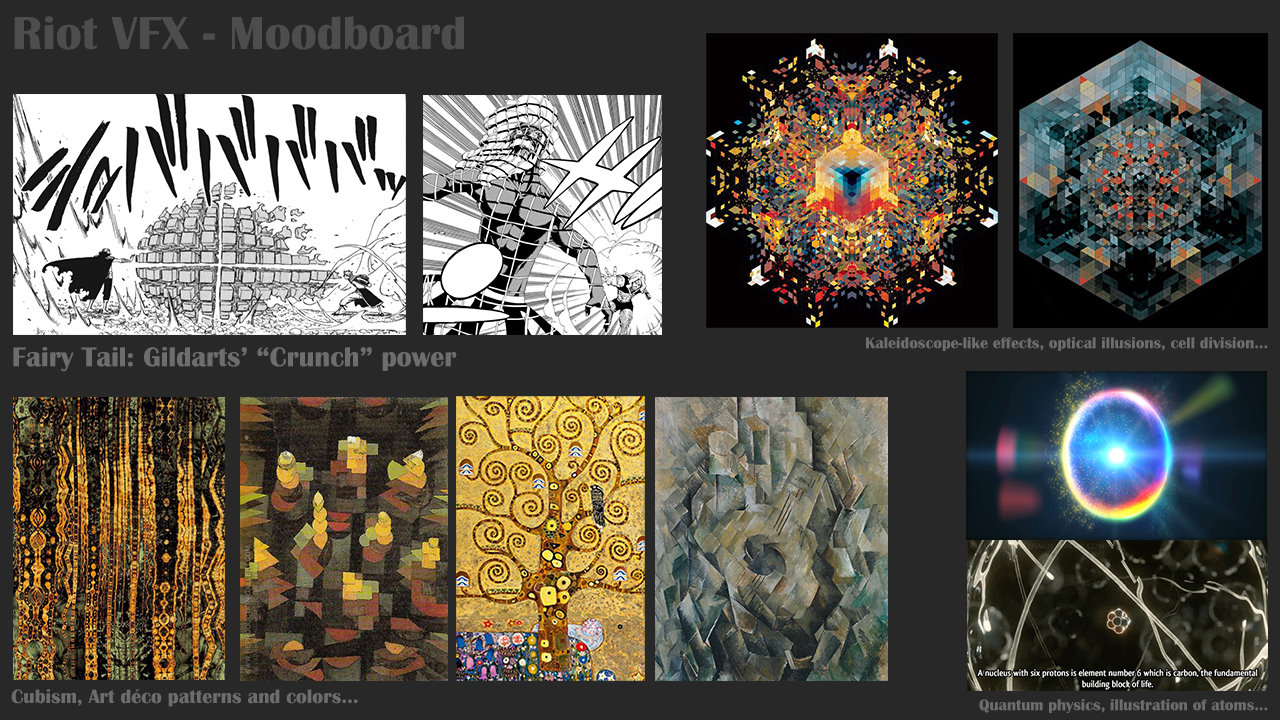 My first inspiration was Gildarts, one of Fairy Tail's powerful characters. He's got a "crunch" attack that ables him to destroy everything he touches. But when used on humans, it divides them into small cubes, and then those cubes re-shape back to mini-humans. So I thought it would be nice to have some kind of dividing effect on the opponent (like voxelization).
So from there I thought that it would be cool to get some kaleidoscopic/psychedelic aesthetics, getting inspiration from some of the wonderful artists of the Art Deco/Cubism era of painting: Paul Klee, Gustav Klimt, Georges Braque, ...
And of course some classic quantum physics ideas of VFX !
Here's a first draft of the effect, made in PopcornFX: