Does the world need another real-time hair tutorial?
Maby, I don't know, I built this one a while back and thought it would be time wasted if I don't share it at all.
So there might be some stuff in there you have seen somewhere else, after all we are all using the same tools.
This one is mostly focused on the technical side of things, it includes a lot of stuff I wished someone told me when I created my hair, and it took me a while to figure all this stuff out.
If nothing else I recommend checking out the references mentioned, if you havn't already.

Following is the complete graph of my Hairshader: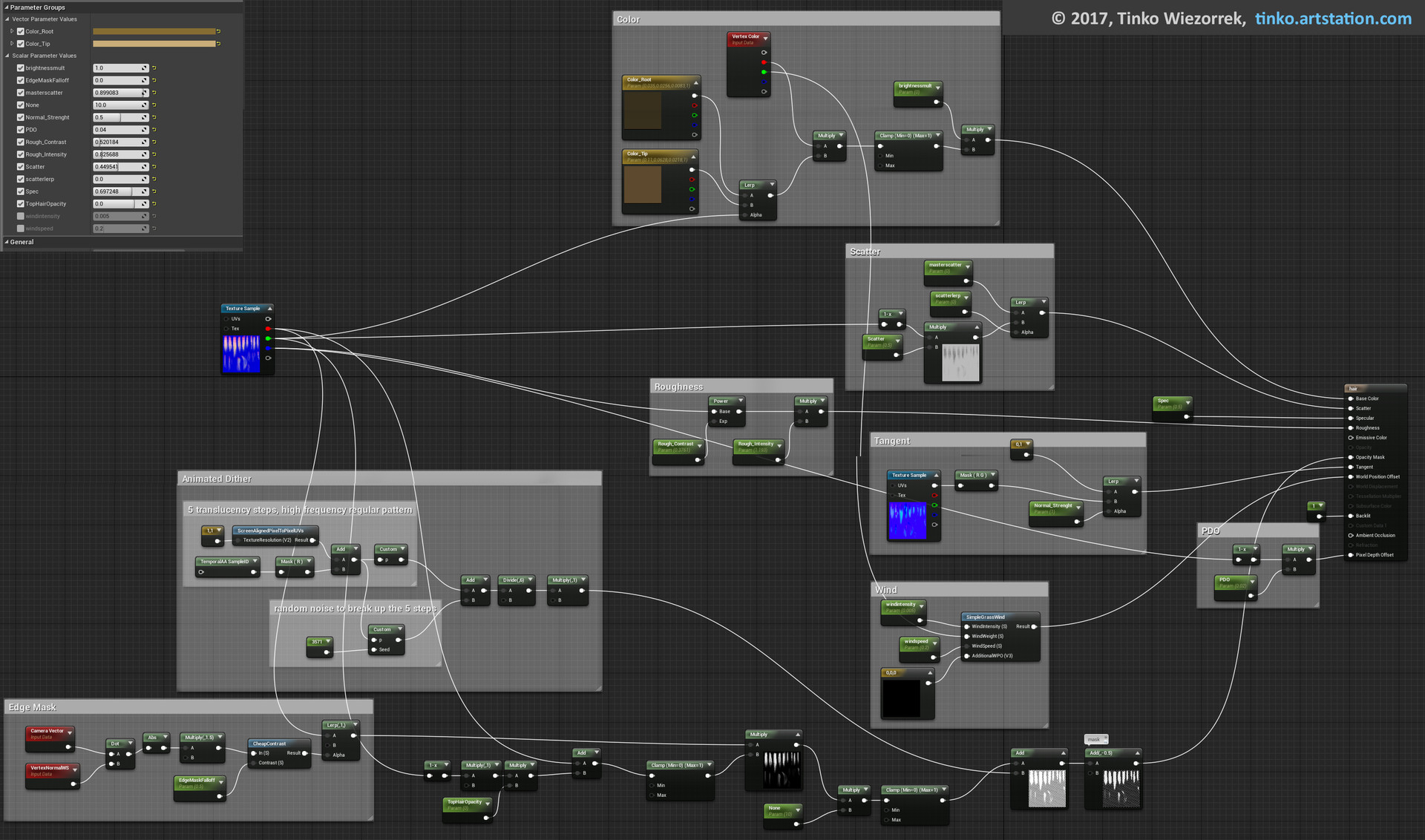 To review what I was able to achieve using this workflow you can check out this character:


Please guys let me know if this is helpfull or if you have any questions regarding the workflow.
Cheers.