Every world has its history and a future - it's these two things that I want to clash. I want to create a scene where the relics of a mythical past are in the midst of being discovered by a group of explorers with futuristic technology.
Or rather, the aftermath of that discovery. >:)
I want to explore foliage creation, rocky surfaces, and outdoor lighting & atmosphere.
I also want to try working off of my own concept and test my composition & colour skills.
My end goal is to have a beautiful, mountainous landscape with a celestial skybox... and a centerpiece - a ruined, dryadic gateway being kickstarted with future technology.
Composition Sketch:
Initial Portal Concept:
Landscape Mood-board:
Atmosphere Goal:
(
Mt. Saimour by FerdinandLandera
)
26th May 2017: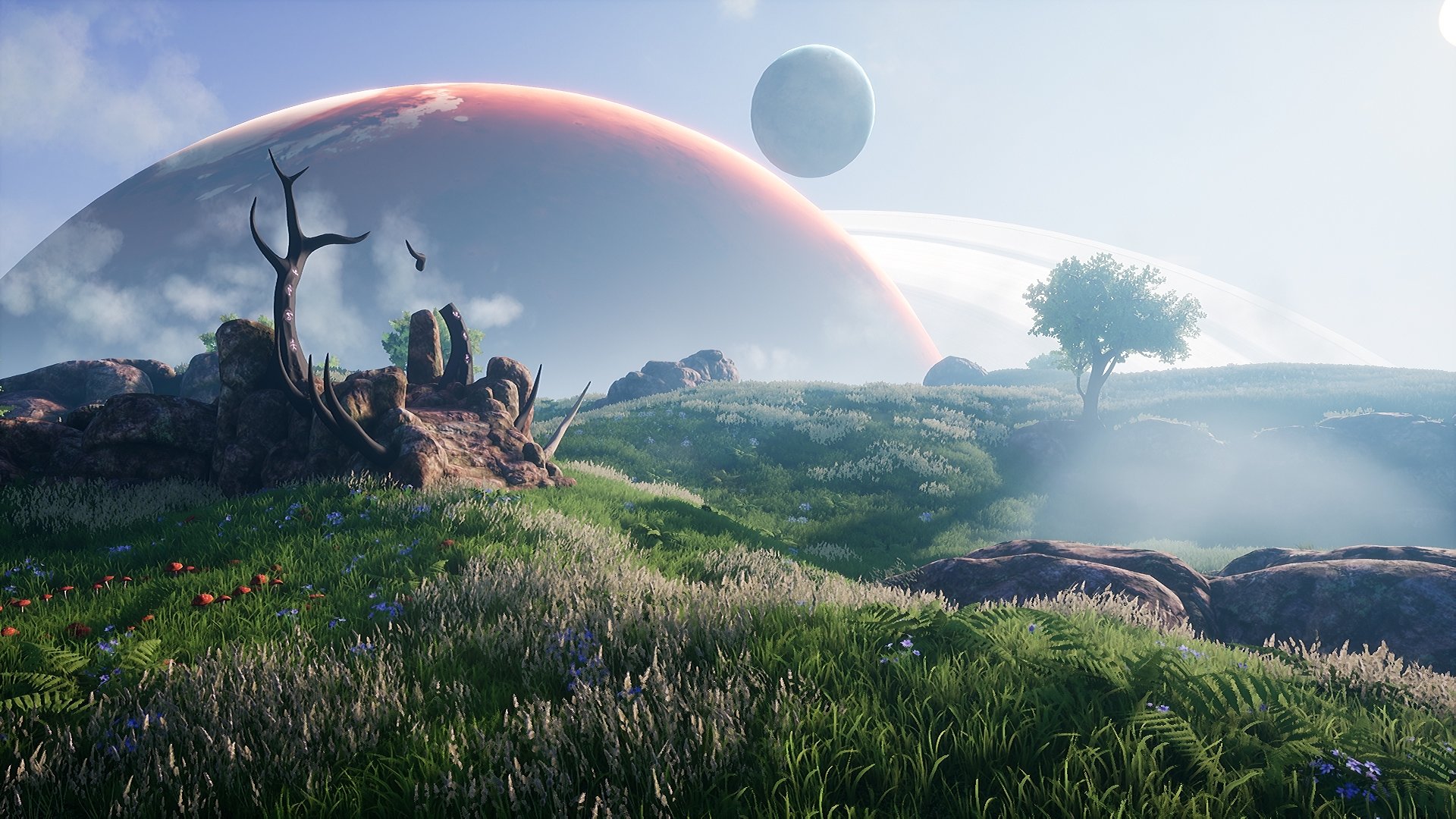 If you want to see a little more progress from before this point, you can check out my blog:
www.Tetranome.com
But I'll be keeping this thread up to date from now.
I've got a little trello to-do list as to stay focused. Still a good amount of content to go.
I have to say: I may have been a bit distracted with lighting too early, so I'm taking my hands off those reigns for now. It's just so darn fun haha.
Drop a comment! I'd love to hear from you