Hi all,
I have recently been working on a small fan art diorama for Samorost and Machinarium. I have made a ways into it already but after doing a mentorship with Josh Lynch, he convinced me to start a progress thread. I have been collecting some WIP shots along the way so I will do a mini dump of the progress so far. The goal was to just make something a little more fun and different from what I usually do, as well as working on improving my substance designer. So you are warned! One long post ahead
I started by collecting reference from the game and some materials I thought were nice. I trimmed this down as I collected a lot!
Then I jumped into modo for a quick blockout.
From here I went straight into zbrush and high poly's, starting to build out form. I didn't take many screenshots at the start but these are the ones I have. I went through and pretty much built everything to a rough state, decimating them down and throwing it all into unreal on auto unwraps.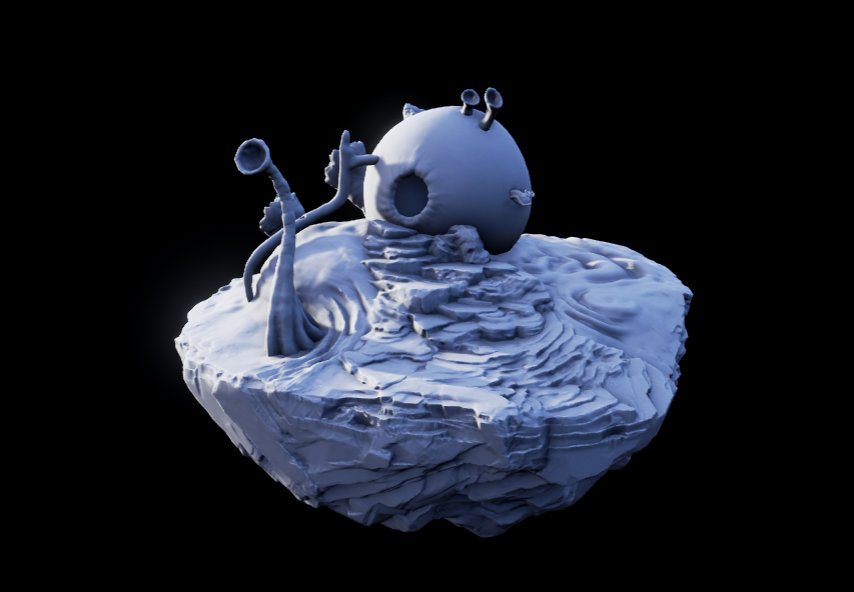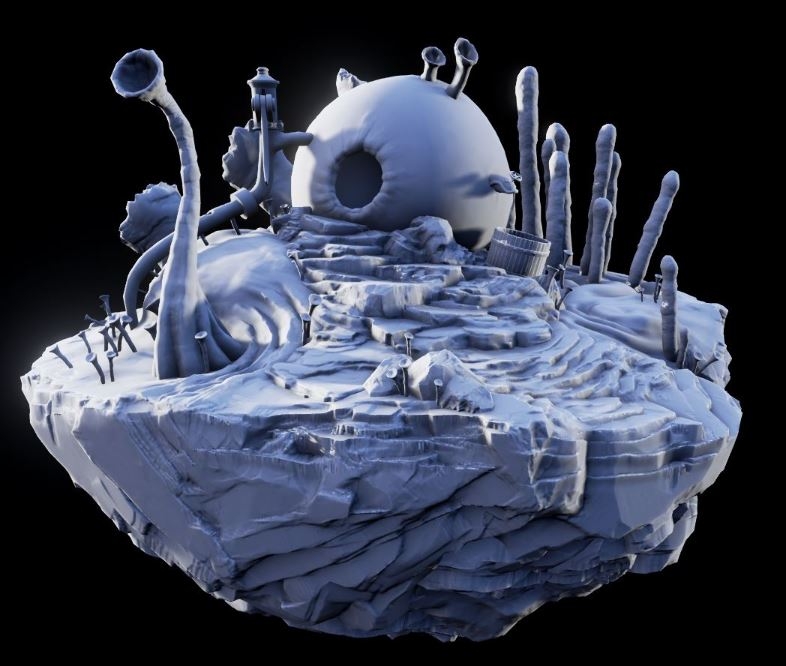 From here I started to explore some possible camera angels.
Now that I had a pretty good idea of what meshes I need, I started going back through them, finalizing the sculpt/ingame mesh and uv's. I also started looking at what I can do with lights. I still can make up my mind so you will see it change a lot =D I have been using a mix of substance source and my own substances so far.

The egg shell was my first substance and was very simple
Then I created a barnacle/coral material to blend with all the flora elements.
I had a bit of trouble with the larger coral flora at the back. My first attempt came out pretty weak.
But I went back and re-did them entirely. This time setting up a 3 material layer blend which I plan to use on all the assets.
I went a little overboard on the other flora bits, not sure if I like it or not.
But all that detail got lost anyway!
Continuing progress.
This was the point I started my mentorship with Josh and have been working on these three materials since, bringing me up to where I am currently.
My plan going forward is to finalize these materials and start to resolve the ground. I have been going slow lately so want to try and get everything in with textures to have the full scene to look at. I feel lighting is my weakest area so any advice about how to light the scene would be greatly appreciated.
Looking forward to hearing your thoughts and please crit away!