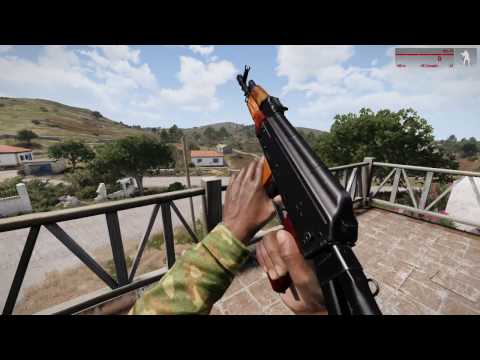 There are more pics on my Artstation, or you can see some higher quality pics on my portfolio (read below).
some self-crits:
- shouldn't have mirrored gas block sides, so I could have scratch for the release lever on righthand side
- cleaning rod is too thin
Also, I'm testing out
.bpg image format
on my portfolio, if you could
test it out
and tell me if you have any issues that would be most helpful. It doesn't seem to work on mobile devices for one. The images are all high quality and 2560x1440, but range from only 40-180kb. Unfortunately the decoder seems a little slow. Anyway, any thoughts on that would be appreciated.
And if you own Arma 3, you can shoot the damn thing when
RHS:AFRF 0.4.2
drops.