LASTEST UPDATE:
So it has been awhile since i have posted updates on this! but i have finally finished it and thought i would share my final images:
Here are my final renders of the sculpt: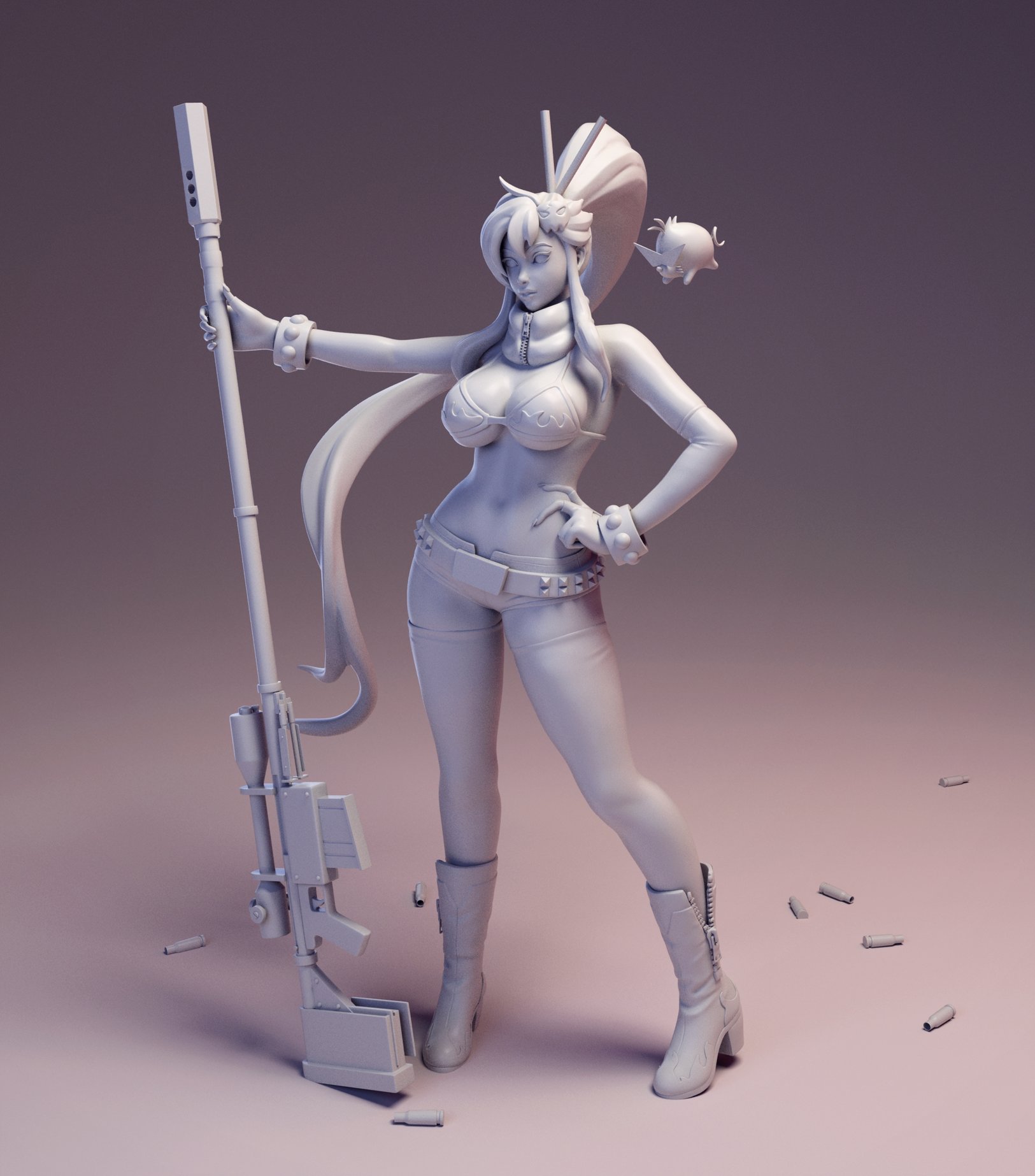 Also some shots from zbrush:
I'm half way through polypainting her so i plan on doing another post soon with colour!
I'm going to lay this project to rest now (i have been on it far too long.) Any feedback is appreciated and will be taken on board and applied to the next thing i work on.
Hey Guys
So i have started a new thing!
I started sculpting Yoko from Tengen Toppa Gurren Lagann. I am planning on leaving it as a sculpt posed. Maybe one point in the future i might make it into a realtime character but i have a few things lined up before i would be able to do that.
My main reference is by Sakimichan:
Kind of a half way between anime and realistic.
Here is the first update on the body:
You can also see it in sketchfab:

https://skfb.ly/MDYD