We are a team of three students and, for this semester, decided to create an animation of about 2 minutes and render it inside Unreal Engine 4.
It has been a very busy semester. So busy, in fact, that I didn't get around creating a thread until the end of the project, which is now.
EDIT: FINAL ANIMATION IS UP!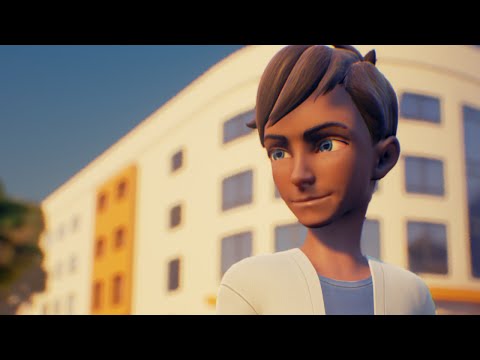 Project DAVE
The Plot
In a future where AIs take care of everything, a teenager named Dave lives a comfortable life. This changes when a misunderstanding prevents him from seeing his crush, Laina. Now he has to find a way to get out of his apartment to meet her - quickly!


The Team
Carl (Me):
Character art, environment and hard-surface concept design, Environment art, rigging, motion graphics and cinematography, management
https://derrazputin.artstation.com/
Rohan:
Character concept art, story, rigging, animation
https://rohanyang.artstation.com/
Felix Schmid:
Environment art, story, animation
https://de.linkedin.com/in/felix-schmid-46443110b/en
Jeremy Ondrey, Richard Deffner:
Music, Sound
http://lums.io
Concept Art
I won't bore you with what feels like the 10 different story lines which we had to throw away to prevent the scope of the project from exploding or because they just didn't work. Let's start with some character concepts from
Rohan
instead.
And one from
myself
just to bounce some ideas around:
+ some environment sketches:
And some neat apartment mockups from
Felix
: