Starting a generic thread up since I really enjoyed the contest. Working casually on some syandana ideas and skins while I wait for more characters/items to become available.
Feedback always appreciated.
Finished items

Syandana - Miyu-e
Workshop link:
https://steamcommunity.com/sharedfiles/filedetails/?id=632018437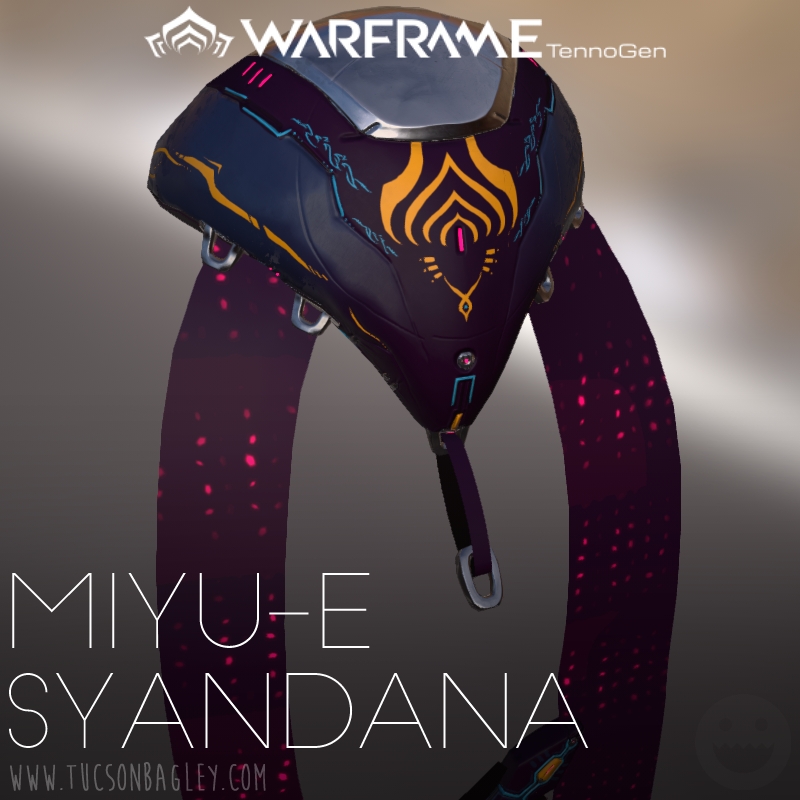 Alt Helm - Mag -
Keeper
Workshop link:
http://steamcommunit...s/?id=566402628
WIP Thread: http://polycount.com...lmet-mag-keeper
---
And onto my current stuff. My favorite syandana on this sheet was Alad V's tattered robe (#1) but... It turned out that was already a Syandana! No idea how I overlooked that. Anyway according to my faves + some input I narrowed it down.
Since we don't have alpha support yet (??) only the second design is something I can do right now. But I'm still sorta mulling.
I've also been thinking about some mag skins;
Cheers! I'll update as I plod along.