Hi everyone, first post here.
I am currently working on Toxin, a character from the Spiderman universe. 
I'm taking Crain's Toxin art illustrated in Venom VS Carnage as a reference, which looks like this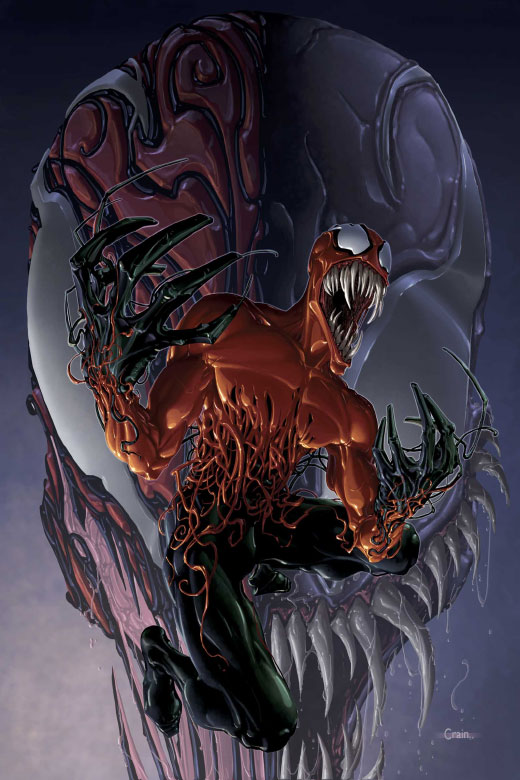 I'm leaning towards a more realistic approach, so his head and hands are a bit less stylized than in the
picture. If you think it would look more cool if I leaned more towards the reference, or if you have any feedback at all on the sculpt itself / it's anatomy /... don't hesitate to leave a comment. All help is greatly appreciated.
Made a fast render in Zbrush. I used some free BadKing assets in this sculpt.
Cheers