Good evening, animation rookie here.
I've been trying to replicate the flip as seen at 0:04 in this video: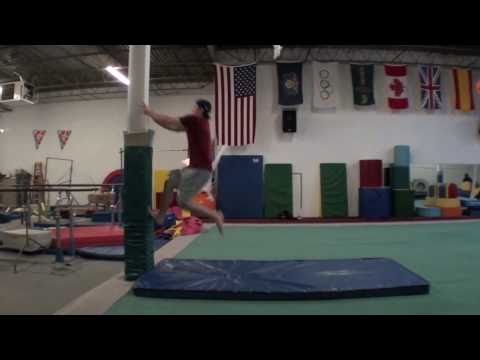 https://www.youtube.com/watch?v=mhYWEP-HiCk&index=3&list=PLb78d0p4ZglgnR_X-8rhTVm18DJsPsZoH
But I've gotten stuck at the spinning of the body as he flips.
When I try to rotate the body in the local Y-axis I get rotation in all axises (is the plural of axis axises?).
This results in pretty funny-looking rotation, but is not what I want.
Are there any of you maya/animation-in-general gurus out there with a solution to my problem?