Hello people, we artists are always lurking for good references, the purpose of this thread is exactly for exchanging them!  I have plenty of references myself, mostly for Mech/Hard Surface content:
https://www.pinterest.com/luisocherubini/
For those who are familiar with those sites:
https://www.pinterest.com/
http://huaban.com/
Kuadro
is a awesome tool to keep up with them on display as well, I use it alot with my second monitor as a reference stand. You can check their official
thread
in here.
What I usually do is open them directly from their URL using the "add Web Image" feature: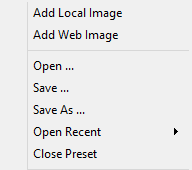 And Save as a ".ref" file. (Usually more lighter files than storing the images locally)
So yeah, no more huge local reference folders, I just leave them on our vast web.
Good sharing!