Some great new features, including the Marmoset Viewer
The talented team over at Marmoset have recently released the 2.07 update for the popular Marmoset Toolbag 2. Among the list of awesome new features is the highly anticipated Marmoset Viewer, arguably the biggest addition to Toolbag yet. Share your work by exporting a full 3D scene straight to your portfolio or ArtStation page. Other additions in this update include support for material IDs, Unity tangent space, Substance Designer 5 materials, filmic tone mapping, and much more.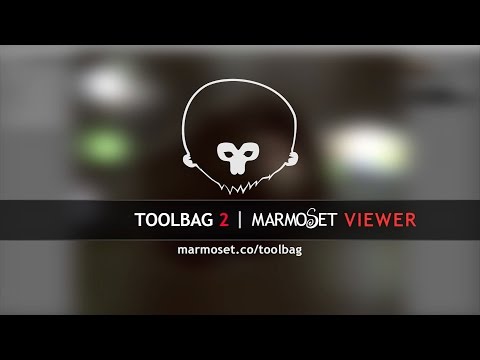 https://www.youtube.com/watch?v=ksiGeeoDuw4

You can view the full changelist here: http://www.marmoset.co/toolbag/history
And a intro tutorial for the viewer here: http://www.marmoset.co/viewer/gettingstarted
For any feedback or discussion related to Marmoset and it's updates, make sure to stop by our Official Marmoset Forum.