SciFi Pattern Generator Script v.1.1 for 3ds max 2008+
"Greeble-like" custom pattern generation! Make your geometry more interesting with a single click!

Wouldn't it be cool if you could solve all your problems with one single click ? Pattern generator will help you with that!
This 3ds max script lets you generate the most astonishing structures with one single click. It is very reliable, stable and extremely easy to use!
Instant Results! Simply select some meshes and pick a target object and that's it! You can basically texture your meshes with real geometry and even 
use UV Mapping to control the process!"
http://www.code-artists.de/pattern.html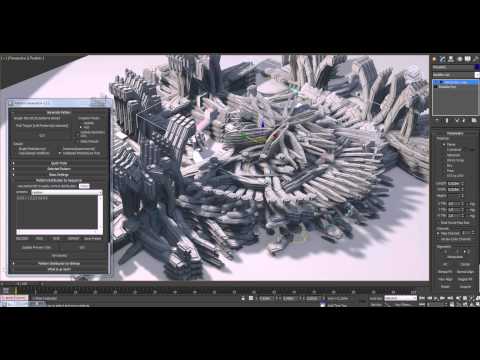 https://www.youtube.com/watch?v=okln9IpdUCU

http://www.code-artists.de/pattern.html