This weeks recap has a little bit of everything.
What Are You Working On?
cox
Damytria
dannedadon
daphz
felipefrango
itismario
luke
Nick Carver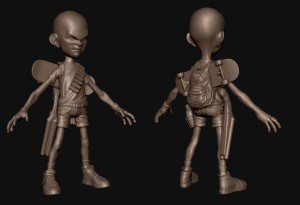 onelunglewis
PogoP
Racer445
spitty
SyaPed
Tickwomp
WarrenMarshall
Threads To Check Out
Spark dropped in to share some of his work on Rage.
Even more Rage work, this time from peppi, who shows us that maybe presenting on a white background isn't all that bad.
The crew from Airborn Studios show us what they've been up to.
Lonewolf is making a gun. (pssst, that thumbnail is just the low poly)
Is it just me, or does blitz's latest work just scream "Counter-Terrorists win"?
That's it for this week, and remember, if you come across anything you feel is spotlight worthy, feel free to let us know via the "Contact Us" button.