It's a slow news day today, but we still have some cool things to share with you.
Painting workflow over at CGSociety
CG Science for Artists Part 2
HIFANA Music Video
More after the jump.
CGSociety
It's always interesting seeing how other artists approach their artwork. Whether it's meshflow, texturing, animation and even painting. CGSociety artist Peter Popken takes us through his workflow on his piece titled Mountain Pass.
Have a flick through their other articles/tutorials while you're there. There are some real gems to be found.
CGChannel
Last month we featured the CG Science for Artists Part 1: Real-Time and Offline Rendering article over at CGChannel. The second part to the series of articles titled The Real-Time Rendering Pipeline went live yesterday. This is definitely a great read for anyone just starting out with real-time rendering and game art.
If you missed the first part, you can find it here.
YouTube
I've been listening to Japanese Instrumental Hip-Hop group HIFANA a fair bit lately. Here's a really cool clip featuring a mixture of 2D and 3D animation. If you like this stuff, check out Fresh Push Breakin' and their Nike Free Run+ (with making of) videos.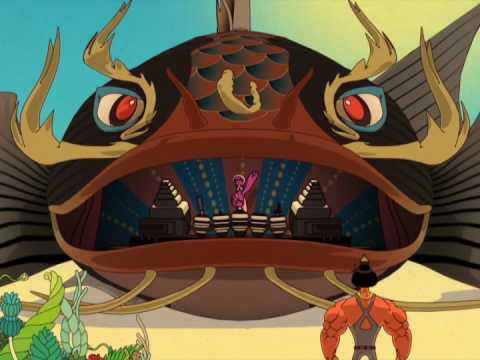 https://www.youtube.com/watch?v=bY6iyZzpamg

Related Links