So, the votes have been cast on our Beat-Em-Up environment art / level design challenge! Over 250 people voted, and while the competition was tough (fantastic work from all who entered), Vincent "ParoXum" Mayeur has rumbled to victory with 37% of the vote! His detailed and colourful environment really stands out as a quality piece of craftsmanship.
Coming a close second with 24% of the vote was my personal favourite, Kysterama's tiny garden level, which is crisp, clear and fun. Managing to sway 16% of the vote to bounce into third place with their stylish fish market, Skeptical Nate and Keen round off our top three spots today. Read on for the full info, pictures and videos!
First Place: ParoXum
So, ParoXum's take on an abandoned cryogenic factory is what got everyone's juices flowing. I can totally imagine a gung-ho action hero running around in here beating the bloody hell out of crazy mutant monsters and evil henchmen. There's plenty of colour, variety, and superb texture work found all throughout this environment. Take a look!
There's a ridiculously high-resolution YouTube flythrough of the level right here, too!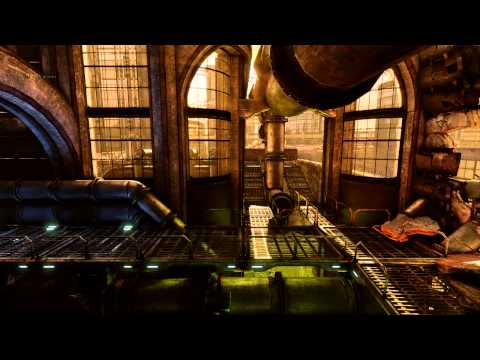 https://www.youtube.com/watch?v=Y87rqvfZlFg

Second Place: Kysterama
Kysterama put together a fun little scene, emphasis on "little"! Set in someone's back garden, this environment has little trains, bridges, even a miniature river. It's got everything you'd ever want as a backdrop for beating up an invasion of garden gnomes or something. Don't say I didn't warn you. The gnomes will get you... one day...
Not to be outdone, he's also got a nice little YouTube video going on!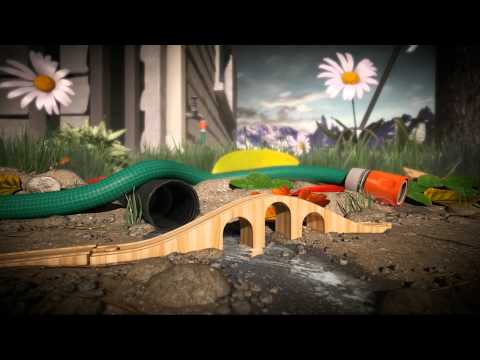 https://www.youtube.com/watch?v=xObChtThvso

Third Place: Skeptical Nate & Keen
Now for something totally different! Skeptical Nate and Keen have put together a lovely little stylish fishing village, complete with giant dead fish hanging from giant hooks. And cranes. And planks of wood 'n' stuff. It's a quaint little seafront, and I reckon a little jaunty fisherman wouldn't look out of place brawling along this decking. It could be called "Decking on Decking". Or something.
Oh, I guess everyone has the YouTubes these days!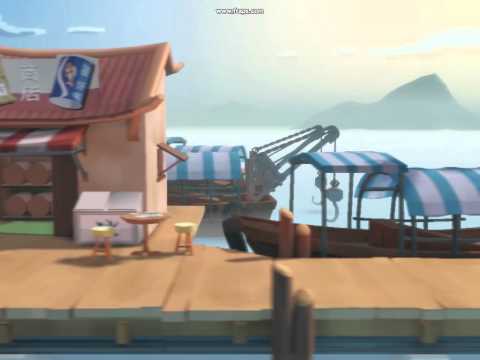 https://www.youtube.com/watch?v=yQNbAXXHLnU

Dry Martini; Beaten, Not Stirred
And if that wasn't enough environmental goodness for you, go and check out the rest of the entries in the round-up and voting thread, if you haven't already! There's some great work from everyone there, lovely ideas and stunning implementation. We should probably do more of this sort of thing...
Relevant Links