Hi everyone! Long time no art post. The last time I had any new personal environment work was in early 2014. Since then I've been freelancing full time and I struggled for a while to get any personal work done. If I'm not doing client work, I'm not making any money and money is something I never have had much of.
To keep it short, I currently live in Philadelphia and have started teaching at Drexel University, which in conjunction with my other gigs (including writing for Gametextures.com and freelance work at a nicer schedule) gave me the opportunity to really hit this project hard. I'm ready to showcase it here and get some feedback from the community. I'd like to thank Josh Rife and Josh England (of Boss Key and Funcom respectively) for some earlier feedback I got from them a few weeks ago as I kept working. It definitely helped me push this to a higher level. And I'd like to thank any of you who post here!
Beauty shots first, then a second post that'll be a wip to completion post.
Video Fly-Through
[ame]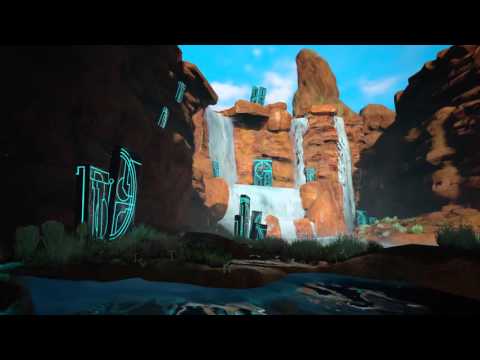 A few of the tiling Materials I made for this as well. I started out using Zbrush in conjunction with Substance Designer but later in the project for the 3rd or so cliff face revision (shown here), I went straight Substance and it worked fairly well.
My brother is going to put together the video of this all in motion from Matinee that I rendered out. I'll post it when it's done (hopefully tomorrow morning).
Thanks!