Lets talk about 3D Printing!
Information thread galore.
Going to start compiling the information up top in my free time.

A lot of this is butchered for now, I will find more resources and references to support the information posted up.
3D Printers
Selecting a printer
http://www.makershed.com/products/make-magazine-volume-42
Calibrate your printer! [ame="
http://www.amazon.co.uk/150mm-ELECTRONIC-DIGITAL-CALIPERS-VERNIER/dp/B007K7F04C/"]150mm
ELECTRONIC DIGITAL CALIPERS VERNIER WITH LCD INC: Amazon.co.uk: Electronics[/ame]
Good Printer Practices
"Enclosing your printer will also help with warping and delaminating. We added some perspex panels to the older Makerbot we had for a while to help keep the heat in and stop the air conditioning from messing things up. It's less of an issue on the newer ones but probably still worth considering if you it's pretty cold or draughty where you've got your machines set up." - Steven Schulze
"You shouldn't have too much issues with excessive warping if you have heated beds already but adding panels is a must. It's cheap and cost effective way to improve your success rate." - Lazerus Reborn
Safety
Ventilate!
http://phys.org/news/2013-07-3d-printers-shown-emit-potentially.html#jCp
(Could also be fear mongering)
One time cookie cutters!
http://rasterweb.net/raster/2013/05/16/printing-violations-part-iii/
"Let it be known anything food based should only every be used once, and then thrown out. The process of printing creates thousands of tiny crevasses that are perfect for bacteria and mold build up. It doesn't matter how well you wash them. the crevasses are too small to get in and clean." - Slipsius
Use PLA for all foodstuffs!
Readying a model
Various Tutorials on 3D Printing + Online Classes
http://www.mold3d.com/
Blender 3D Printing Training DVD
http://www.blender3d.org/e-shop/product_info_n.php?products_id=160&PHPSESSID=18ec72991f0016ee3817c2ea858faced
[ame]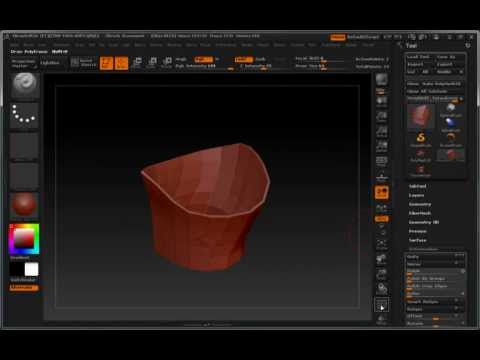 "I guess something else to think about when you're first starting out is how your models are going to print. Ideally you want to find an angle that's going to require the least amount of support material as the surface that the material attaches to is always a little rougher.
If you're printing something with fine, protruding parts, it's also worth thinking about the direction that the striations of plastic run in. If you've got loops running around a thin part, it's going to be far weaker and liable to break than if the lines run along it from end to end. For Example if you were going to print a tall thin cylinder, printing it horizontally will be far stronger than vertically." - Steve Schulze
Printing
[ame]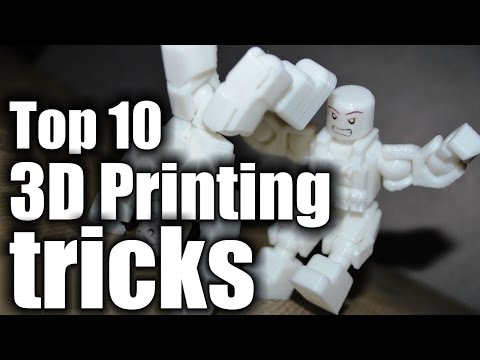 Materials
"Material matters! There are countless horror stories on selecting the right material for the job and the right brand. The original M3D PLA/ABS was a joke, fail rate of 50%. I then shopped around for a while and found, NusNus PLA on amazon for about £21, personal fail rate 10%." - Lazerus Reborn
Standard Filament Comparison
https://www.matterhackers.com/3d-printer-filament-compare
Websites to purchase filament
http://www.faberdashery.co.uk/
http://rigid.ink/
Cleaning a model
Acetone
Acetone Alternative
http://www.toybuilderlabs.com/collections/best-selling/products/xtc-3d
Epoxy
https://www.youtube.com/watch?feature=player_embedded&v=g0TGL6Cb2KY
Car Body Filler
"I use an old can of car (spray) filler I had lying around. After that prime it with some exterior use SupaDec (spray) primer. Acetone baths were my go to for ABS since I have a hotplate and everything else needed already so i suppose it was out of convenience.
For painted PLA i've opted for Liquitex (bottle, which i usually use on canvases) for the final coat. Adds that nice a nice 'medium gloss varnish' to the piece and protects the paint from fading." - Lazerus Reborn
Huge thanks to everyone who has provided information so far!