Plans for future update:
- Group support
- Plane orientation detection
- Spacing Between Planes
- Naming Conventions
- usable undo history with Callback implementation
- Attaching instances and vertex welding
- ...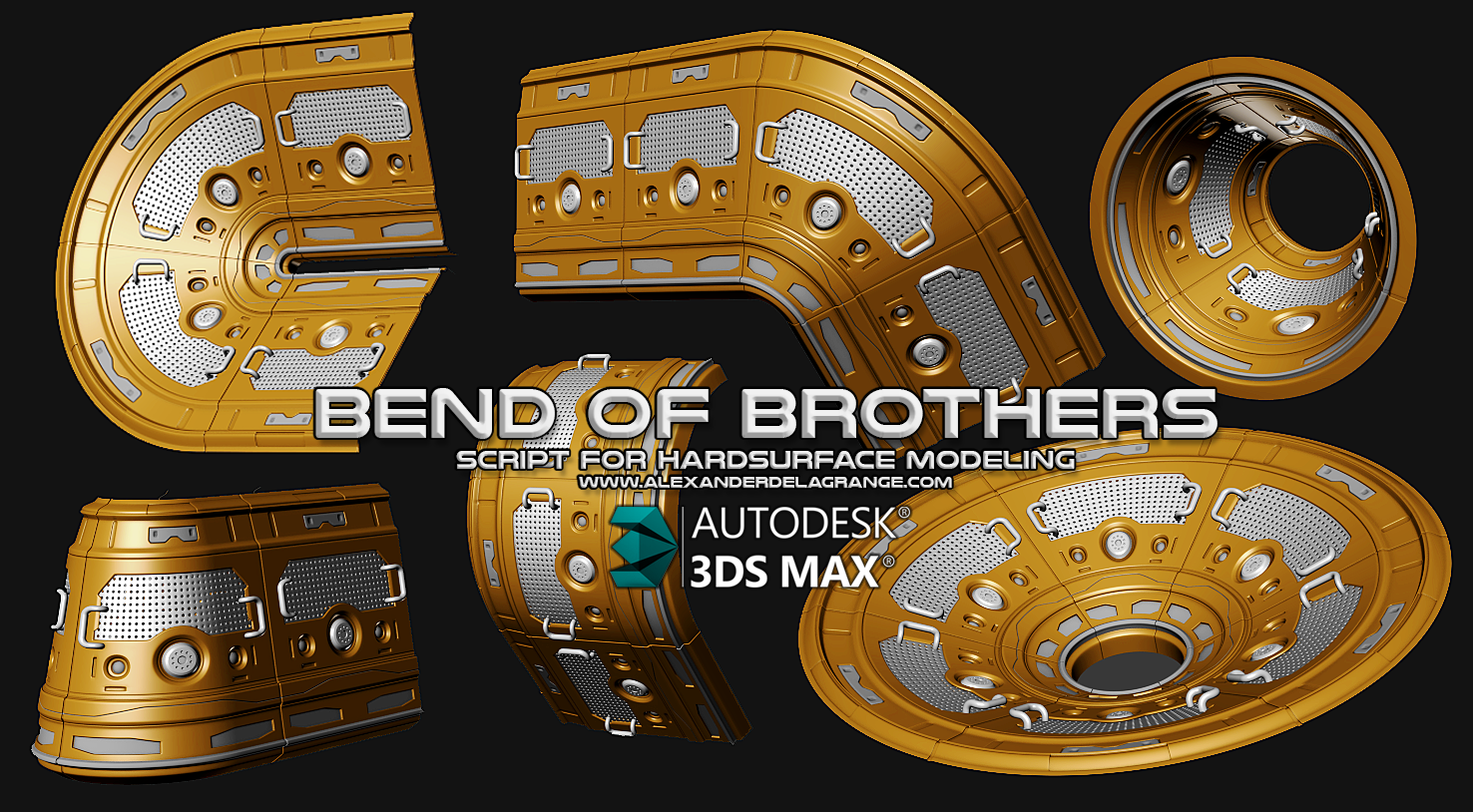 Releasing the Bend Of Brothers script!
Quick and easy to use Tool that allows you to Quickly generate instances and add bending properties to your selection.
Only for Max 2009 and Higher
Download:
https://gumroad.com/l/TqTzB
Tutorial:
https://www.youtube.com/watch?v=T4XzyJOICLE&feature=youtu.be
Feel free To ask your questions here.
User Work
(feel free to send me more):
by: Jean-Sebastian Rolhon
by: Suman Bag
by: Jean-Sebastian Rolhon