Here's the trailer for those who haven't seen:
[ame="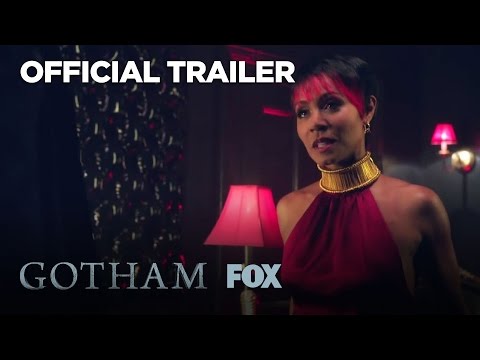 Extended Trailer | GOTHAM | FOX BROADCASTING - YouTube[/ame]
So, the first episode of Gotham just aired last night. It's a show about Commissioner Gordon just starting as a detective in a very corrupt Gotham city around the time Bruce Wayne's parents are killed, but long before he becomes Batman. Presumably.
What did people think? Minor spoilers below.
I can't really say it was
bad
, but as a Batman fan there are a lot of things that irk me. Mainly, how many of Batman's villains have already shown up. A big part of the Batman mythos is that most of these guys hit the scene as sort of a response to Batman, before Batman it was mostly ordinary thugs. Obviously they'd be missing out on something interesting if they didn't occasionally show some of these characters or hint at what they might become, but I feel like they went overboard. Also, was hat guy doing stand-up supposed to be the
Joker?
What I did enjoy though was just how bizarre the show was. Some people might see this is a complaint, but the time period is pretty ambiguous, and the characters and story seem to drift between typical crime TV show fare and complete craziness. I dunno, the show just had an interesting atmosphere to it.