Hey everyone!
So this is going to be my hard surface + PBR journal. The goal of this thread is to be as thorough and accurate as possible with every stage of the process and get infinitely better and faster. (I have EQ to thank for that, he's been keeping with my progress so far and providing me with many resources and as much feedback as he can)
Feedback/crit would be greatly appreciated. If you think I done messed up somewhere, tell me all about it.
Edit 20/7/15 - I dropped the finished blender into the viewer a little bit ago, thought I'd drop it in the post here while I'm updating. Just click on the image below and it'll redirect.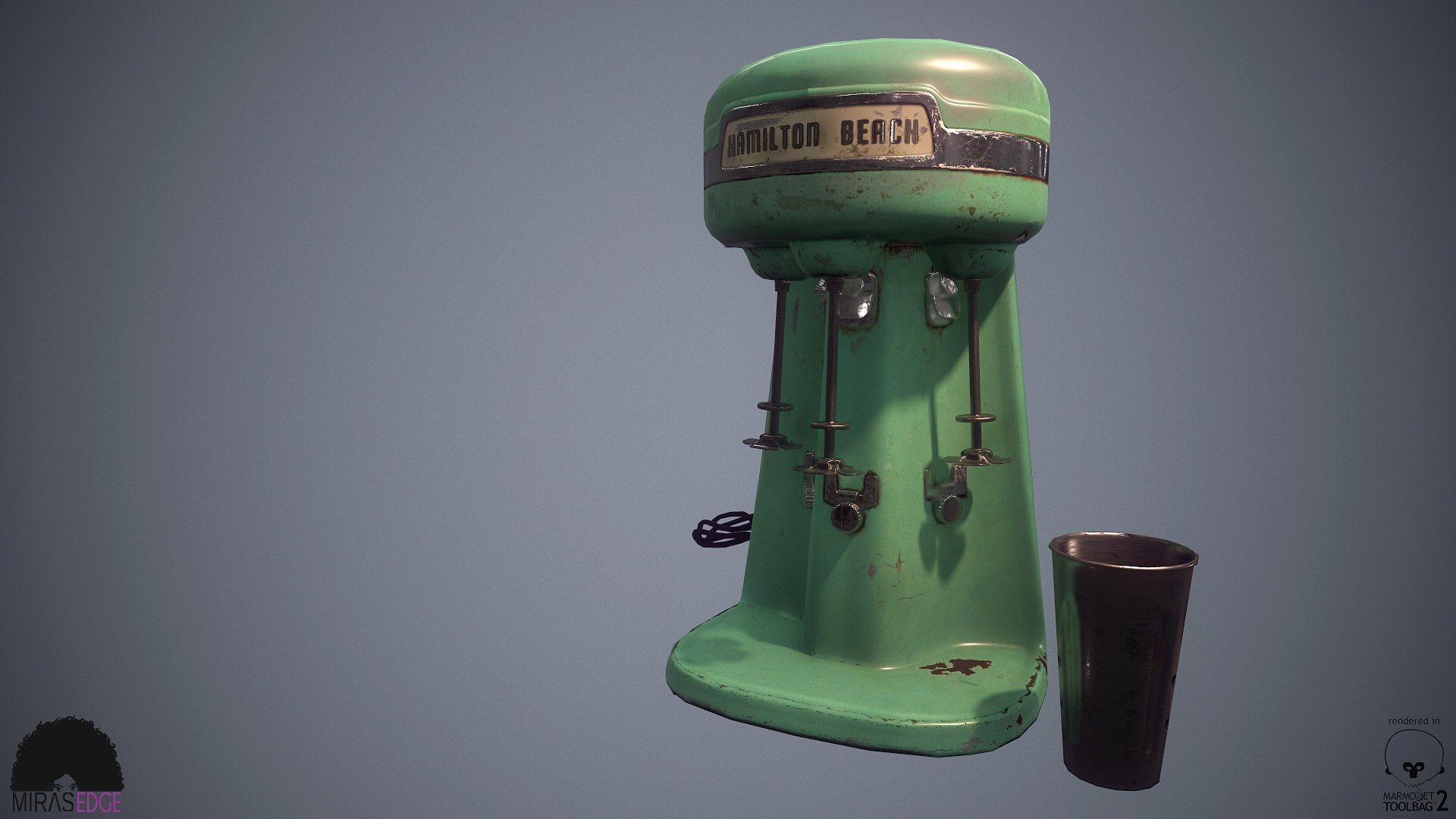 Project A - Vintage Blender/Milkshake - Marmoset Toolbag 2
I started this a few months back now and picking it up again to finish it up. It's a bit of a random choice but it didn't matter as long as it offered enough of a challenge and had a variety of shapes (milkshake mech, anyone?)
Reference board
Progress so far - High poly to the left, low poly on the right
If anyone has any suggestions on anything so far or how to approach the texturing stage, feel free to discuss. I'm currently in the test bakes and UVing phase.