Hey everyone,
So lately I've been trying to work on my organic sculpting and modeling skills and I found a concept piece that I REALLY liked. I found the piece on this pinterest board ( great source for quick little projects )
http://www.pinterest.com/vtrmoura/environment-design/
I decided to go with the top left piece since the shape of the foliage is very dynamic and interesting to me.
I started sculpting the trunk and leaf in Zbrush and quickly brought the leaf into Photoshop to start texturing it.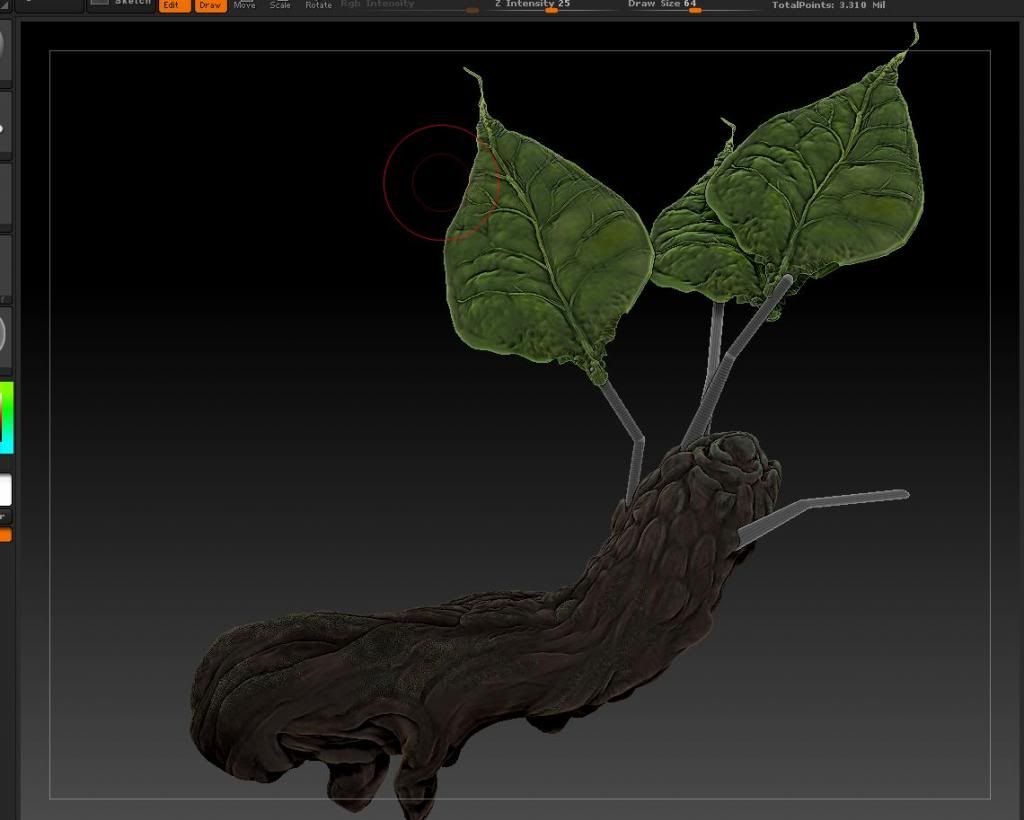 I combined the AO and Cavity from XNormal with a hand painted color map, and overlayed a tiling plant cell texture to add some of those micro veins.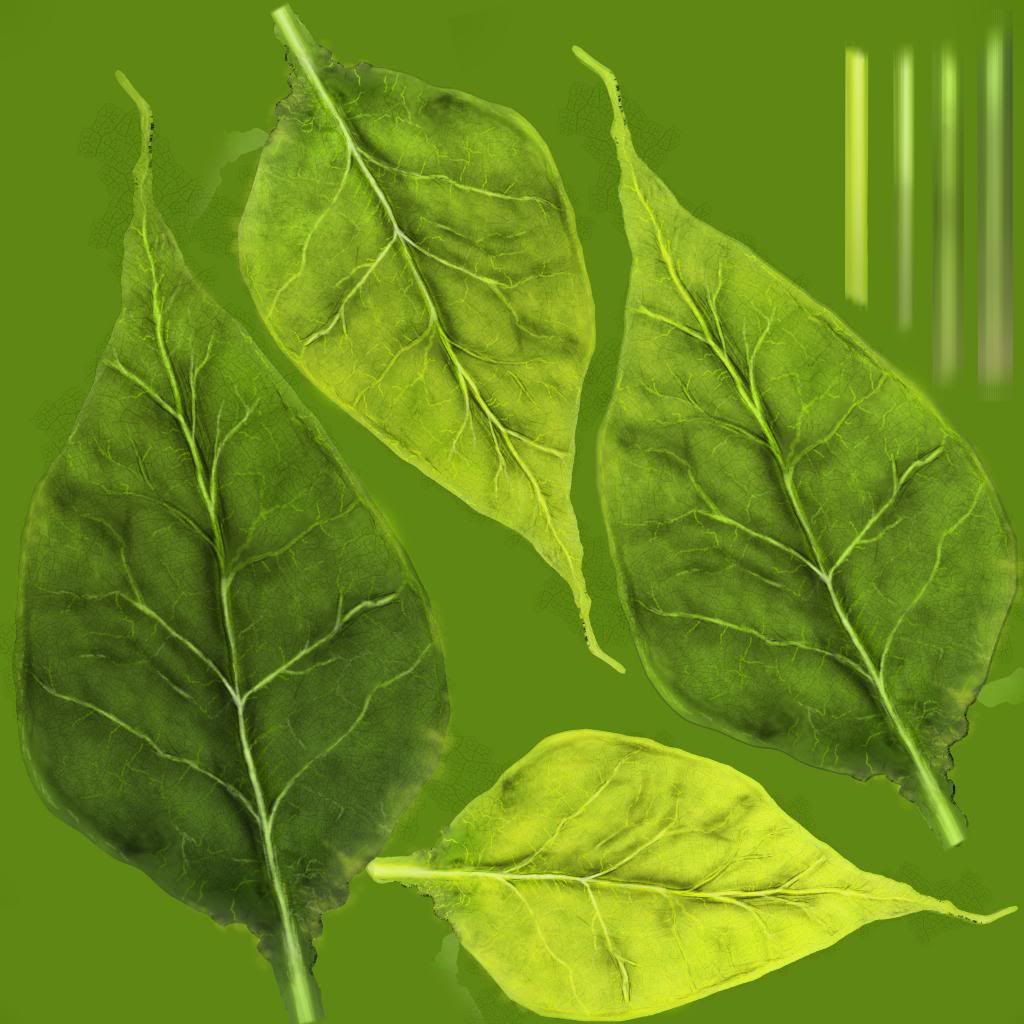 I'm pleased with the results for the leaf textures but the more I look at the trunk the more I want to redo it or heavily tweak the shape of it. Crits and comments are very welcome!