Hey guys,
After watching Feng Zhu's reboot exercise of 'Flashback' on Design Cinema I wanted to try some myself starting with a couple of so many old school gems; Chrono Trigger and Pokemon Red/Blue. I'll try to add more games to these as an ongoing project and of course all feedback is welcomed
Thanks guys!
Chrono Trigger - End Of Time
Chrono Trigger - Campfire Scene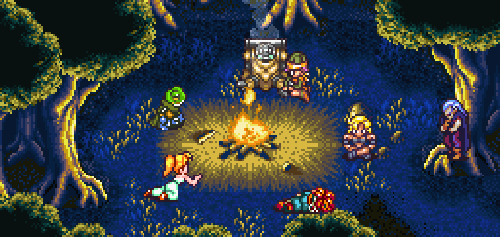 These Pokemon ones were a little quicker but still almost 2 hours each so I need to work on that!
Pokemon - Ash Vs. Charizard
Pokemon - Gary Vs. Venusaur
In retrospect these were really just redesigning the art direction but I think I'll try to work on the actual 'designs' of the next image as well as the tone of it.