Have aims of getting into the game industry? Make the leap and shoot us an email!


★ Project Title ★

★ Description ★
In Dreamtime, the player assumes the role of a young Ursine from one of four main tribes, who's destiny has not yet been determined. At the game's start, they have reached the age of maturity known as the Chut'que (chewt kay) a time to undergo an honored ritual, the dreaming. Guided by the clan seer, the dreaming is an astral journey where Ursines travel into the spirit world to stand before their patron god and receive divine messages about their destiny.
However, things will not be so easy for our intrepid player. For the first time in the long oral history of the tribes, the dreaming does not go as planned. The player finds more than a god waiting for them in the mists and is left with disconcerting images of a shrouded figure whose intent seems far from benevolent.
The story's focus hinges upon the fate of an ancient relic, more specifically several artifacts which make up a whole and the player's quest to retrieve them in an attempt to avert the looming threat foreshadowed in their vision. Through this journey the player will unravel the true purpose of the lost relic and of the Ursine tribes entrusted to its safekeeping, but will it be enough to divert the danger away from their family and homeland?
★ Project Status ★
Dreamtime is Currently in Beta and has been Greenlit, due to turnover delays the first episode is now expected to ship on Steam Q2 of 2016.
★ Studio Name ★
Druid Gameworks Studio LLC
★ Current Team Roster ★

(Years/Months represents time working with Druid Gameworks, not total experience)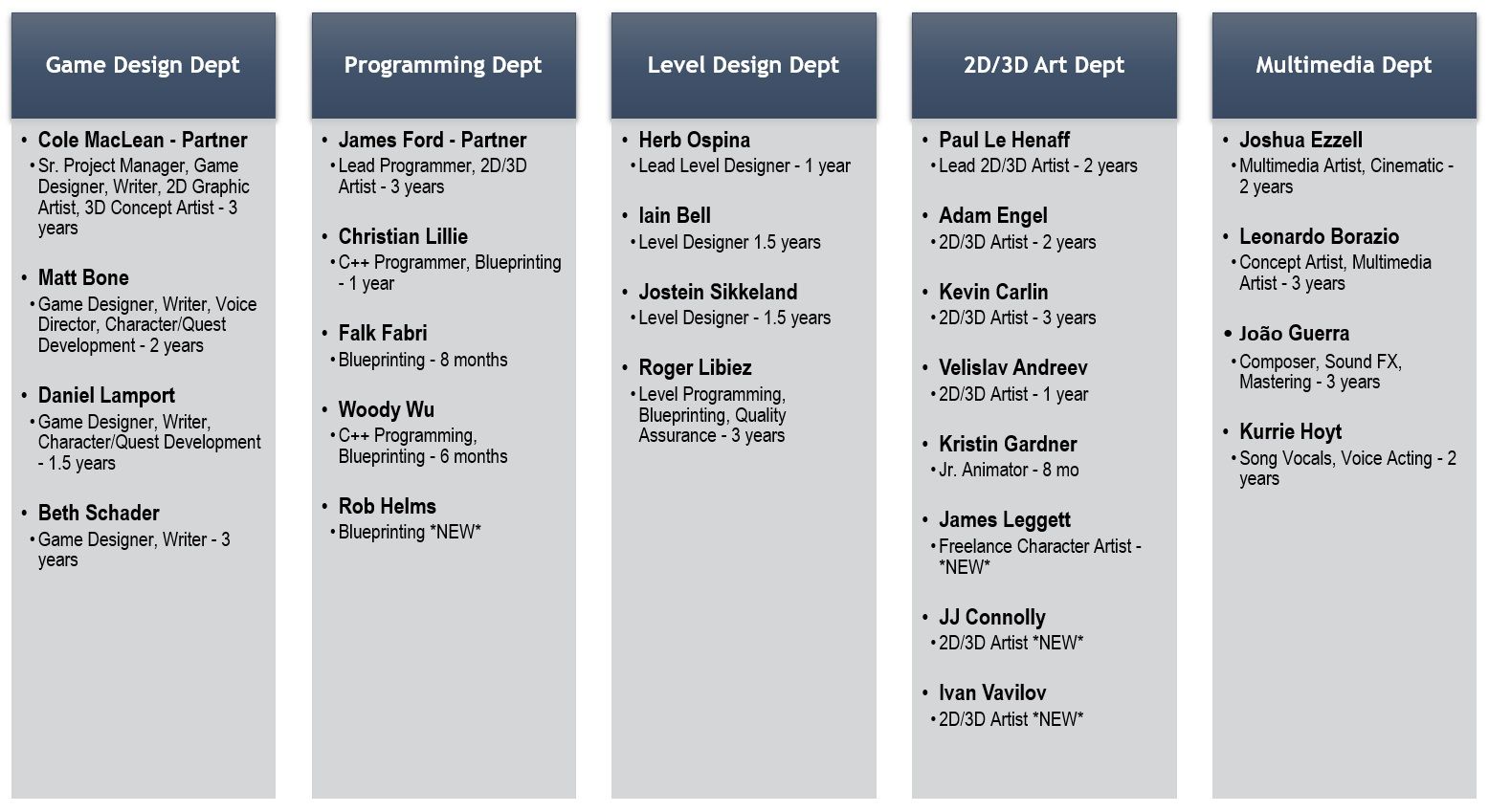 ★ Previous Work ★
N/A: This is our first retail title as a team, but have a combined 50+ years of game modifying experience authoring some of the Elder Scrolls Community's favorite titles like:
★ Talent Required ★
All applicants must meet the following:
Must be 18 years or older, no exceptions sorry.
Flexible 20-40 hours a week to commit to development
Willingness to work on a revenue or royalty based compensation model, you will be paid when the game launches.
Strong communication skills, English speaking required
Comfortable with remote Teamwork and Collaboration on Skype, Trello, & Google Drive
Ability to manage and prioritize assigned work to meet deadlines
Openness to learning new tools and techniques
Contracts will be drawn up to secure the employee's profit share before work begins
General compensation for Full Time = 5% profit share/up to $38,500-$45,500 annually depending on position offered
[Royalty Based Positions]
Should the game perform well on the market, royalty contracts will payout then convert to bi-weekly paid contracts moving forward.

★ Animator/Rigger (1)
Experience with Animation in Blender, 3DsMax or Maya required.
Expected to have proficiency with character rigging/animation, particle and visual FX, and cinematic animation
Experience with UE4 toolset a bonus.
Experience Retargeting Animations Preferred
Expected to meet deadlines and help expedite characters asset finalization
Please include portfolio when applying
★ 2D/3D Artist - Clothing (1)
Experience with Blender, 3DsMax or Maya required.
Experience with modeling for video games and using a PBR workflow required
Expected to create 3D game props including clothing, armor, and weapons. Concepts provided.
Expected to produce quality textures in a realistic style
Please include portfolio when applying

[Contract/Freelance Based Positions] *Opening Soon*
Currently None Available, Check Back
★ Websites ★
Druid Gameworks Studio - Home
Druid Gameworks Studio - Community
Witanlore.com - *Coming Soon*
★Contact Us★
To apply, please E-mail:
[email protected]
For General Questions, please E-mail:
[email protected]
★Media★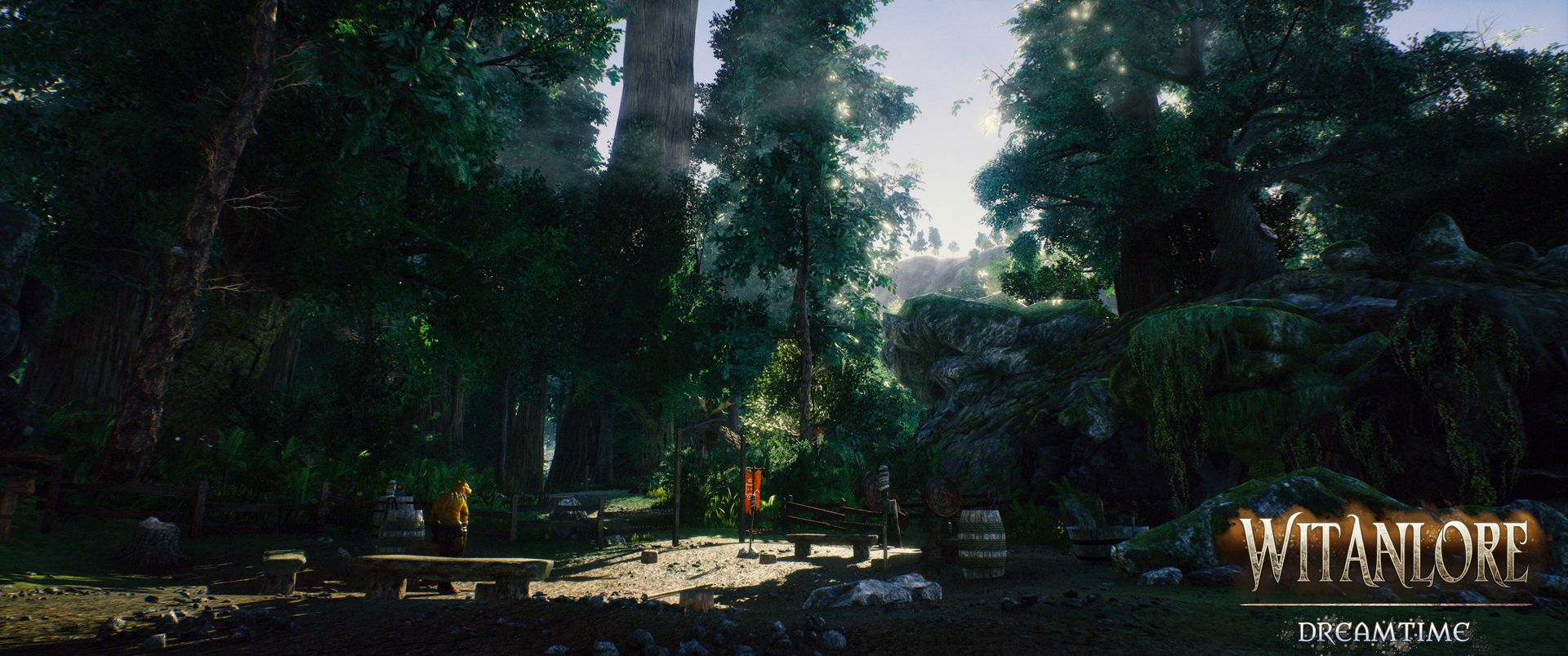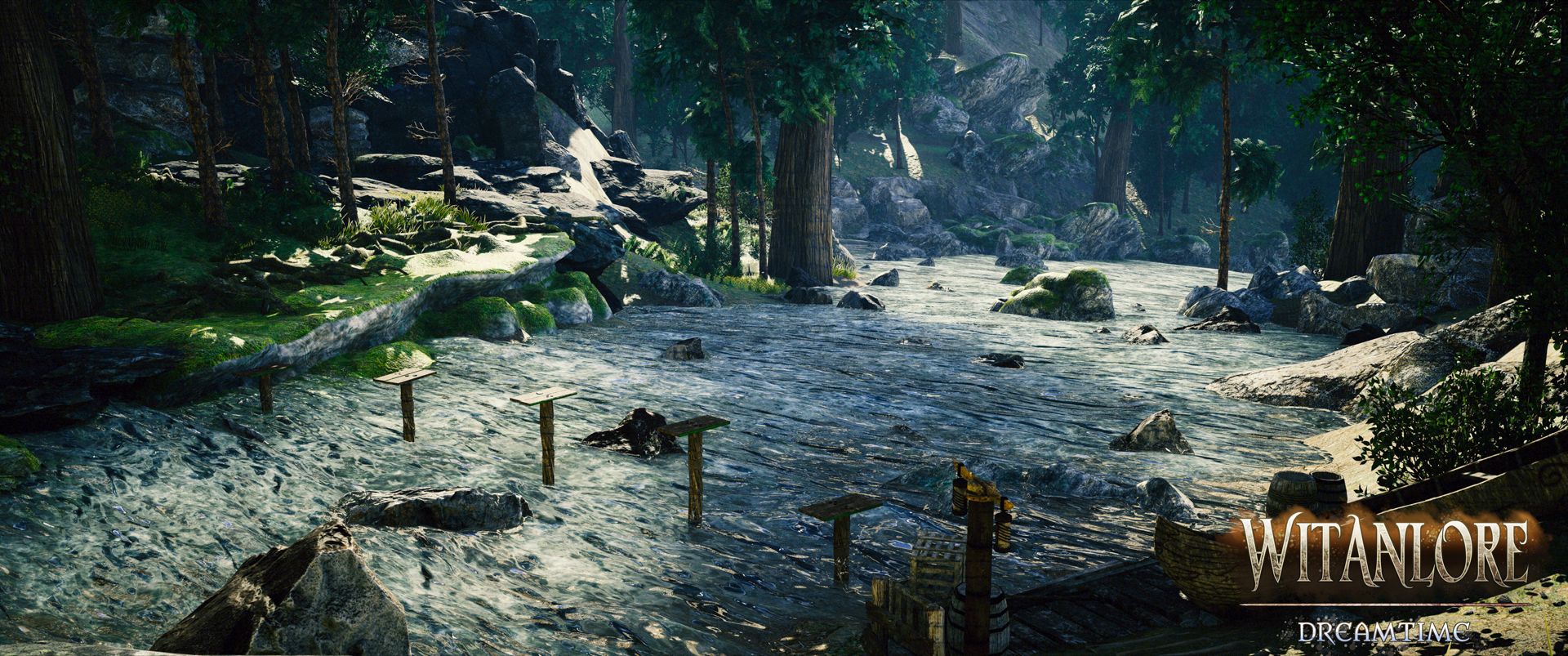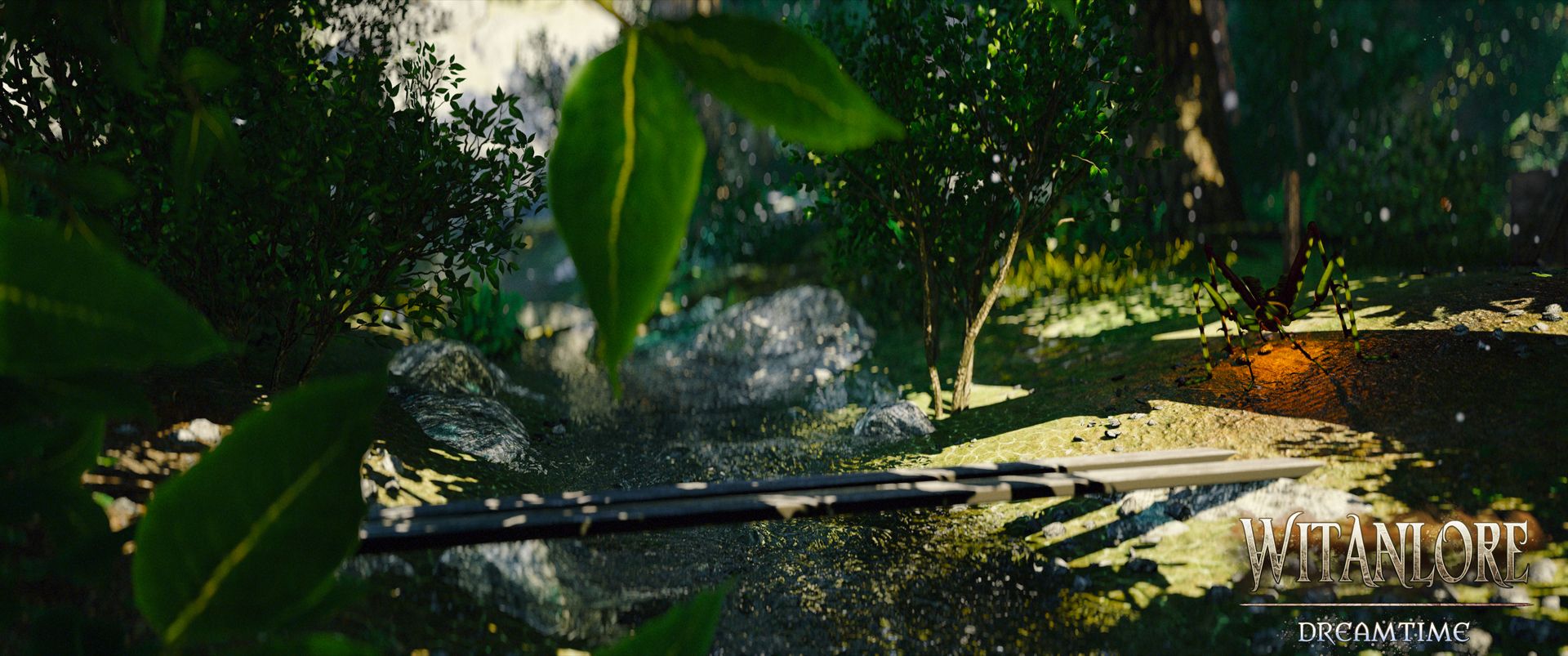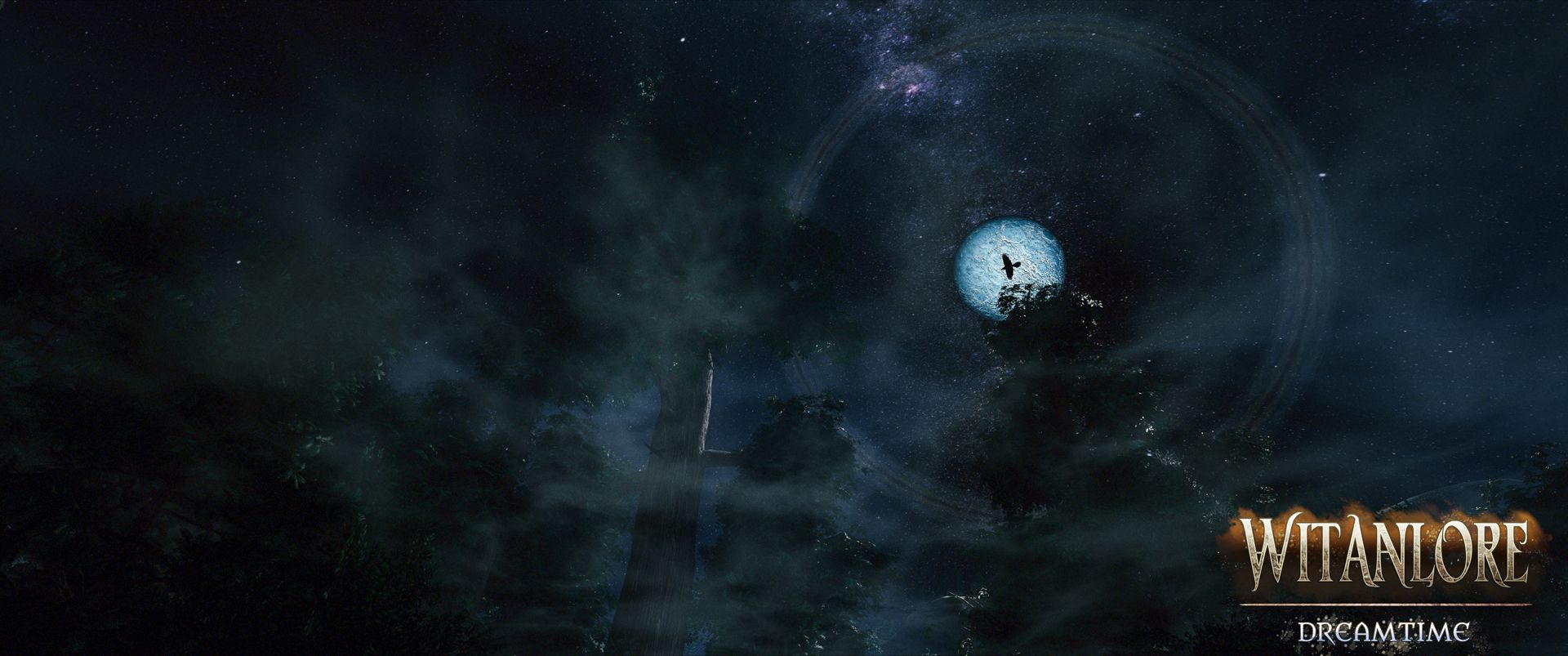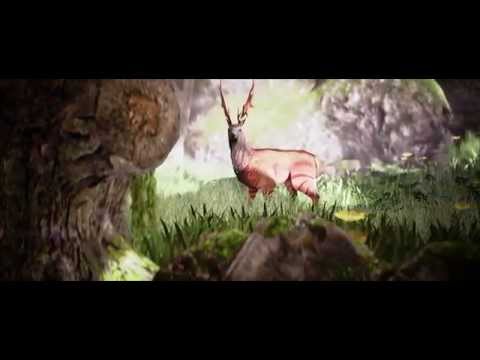 Witanlore Dreamtime Theme Track - Oghdan's Dream
Witanlore Dreamtime Credit Track - Mother's Song

©2012-2016 Druid Gameworks