Starting up several projects; figured instead of posting a thread for each one I could just dump progress here for all of it.
We will start with a Link redesign
I'm aiming to take reference from a lot of sources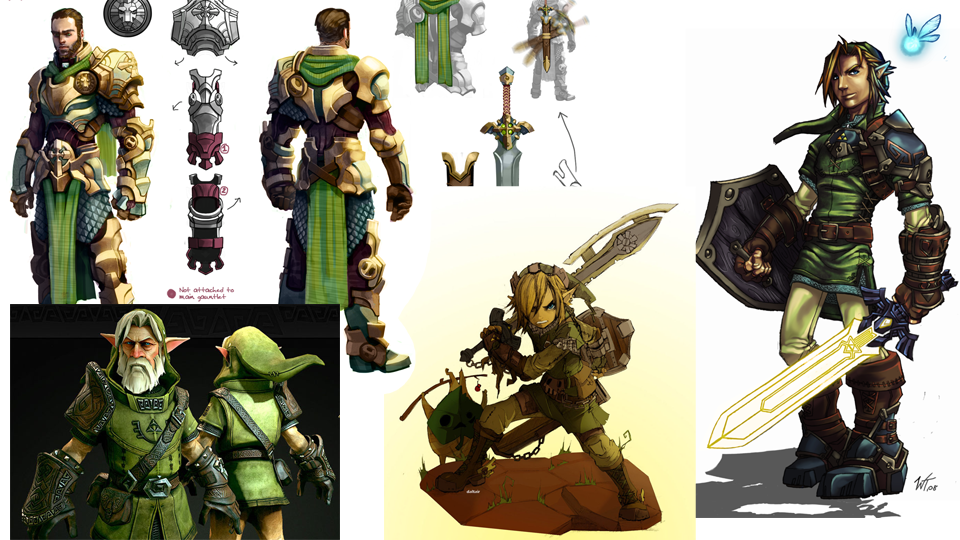 I have a couple other concepts and doodles for this, but haven't taken pics of them yet
There is more than this I'm using for reference, but these were ones I put together in a mood sheet. I want to revamp Link for current day quality, yet still keep true to his form and look.
Going for a Link in his 20's
; maybe after one of his big adventures, traveling the world ready for the next big thing.
It's still heavily WIP; gotta work out the details and figure out what polycount I really want to go for. Currently he is
2175 tris