We're up on Greenlight now!
http://steamcommunity.com/sharedfiles/filedetails/?id=137877429
Please stop by our page and vote Yes for us. We would love to bring 4 player co-op to Steam.
---
back from PAX
dead... tired...
response to our pre-alpha build was SUPER positive!
we got a 9/10 for our pre-alpha build
http://www.gameskinny.com/ukch8/dinosaur-games-get-hype-with-mech-knight
"This pre-alpha build of the game plays and feels more put together than most "AAA" releases out there."
http://www.twinfinite.net/blog/2013/03/26/pax-hands-on-preview-mechknight-chronicles-quite-the-treasure/
video interview with me
[ame="
Chronicles Interview with Jesse Sosa - PAX East 2013 - YouTube[/ame]
another indie write up that ended up just talking about MechKnight.
http://www.theyoungfolks.com/featured/pax-east-2013-indie-games-developers-penny-arcade-expo/18048
our PAX trailer
[ame="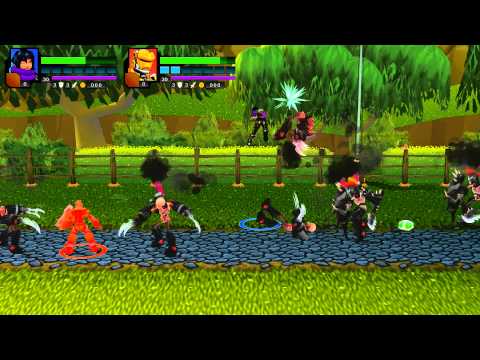 Chronicles - Gameplay Trailer PAX East 2013 - YouTube[/ame]
There will be more media posted as the week goes on.
A SUPER big thank you for the guys that stepped up at the last minute and helped me push the environments through:
Sayanora
Narusol
Vrav
Jeff Parrott
Stephen Forsyth
Also thank you to polycount for believing in us early on.
You guys came through in a big way! This is why I love this community.
Please, follow us on facebook!
https://www.facebook.com/dinosaurdev
Now that i'm not in deathmarch mode, I'll hopefully be updating our devdiary and do some more character art dumps.