We've been working extremely hard on the '
ORION
' game series since it's first original (
read: horrible
) release with '
ORION: Dino Beatdown
' on
Steam
back in
May 2012
. We fell short on delivering what we needed to and from that day on we started work on the
spiritual sequel
, 'O
RION: Dino Horde
' which was a game immensely larger, more detailed, more polished and simply put: exactly the experience we wished we could have delivered the first time out. Not only this but we gave it for free to EVERY owner of Dino Beatdown as a digital apology / thank you letter:
http://spiralgamestudios.com/post/48053908330/orion-dino-horde-now-on-steam
We extremely proud of '
ORION: Dino Horde
' and we have committed to massive (
and free
) DLC Packs starting with the
Jungle DLC
which is out now! With this release we have revisited every aspect of the game and buffed it up as well poured insane amounts of new content into the game (
Persistence
!).
[ame="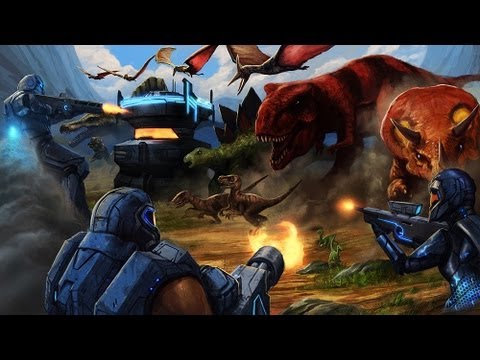 Dino Horde' Jungle Launch Trailer (ft. IAMDYNAMITE) - YouTube[/ame]
We truly hope that you take a quick moment and check out all of these changes, additions and the overall experience as we believe you and your friends will have a kick-ass time!
----
JOB POSITIONS
Type: Freelancer (contractor)
Location: Remote
Games: Dino Horde, Prelude
Paid: Yes
We are going to be continually updating the game (
for free
) ALL Summer and so we need a few more helping hands as we create some amazing content for DLC Packs
#2
and
#3
(
Desert, Arctic
) and are currently hiring in additional positions to help make this event a truly great time:
01 - 3D Artist - Generalist (Hard Surface, Organic)
02 - 3D Artist - Spiral Store [Low Poly] (Hats, Items, etc)
03 - 3D Artist - Environments
04 - Assistant Programmer (A.I / Web-Related a bonus)
05 - 2D Artist - Graphic Designer / Web Artist
If you are interested send in your Application, Resume and Portfolio to:
[email protected]*Note:
If you do not see your position listed send in an application anyways. We check every single one.