I know it might sound like I'm jumping to conclusions but I would love to hear the option of other polycount folks.
A few months ago I took an art test for a local studio where the goal was to create a concept for a new weapon. The weapon had to fire two disks within a sec or two of each other. I needed to design how the gun would look, how the disks would sit in the gun and how it would be reloaded. After creating a few design I settled on what you see below.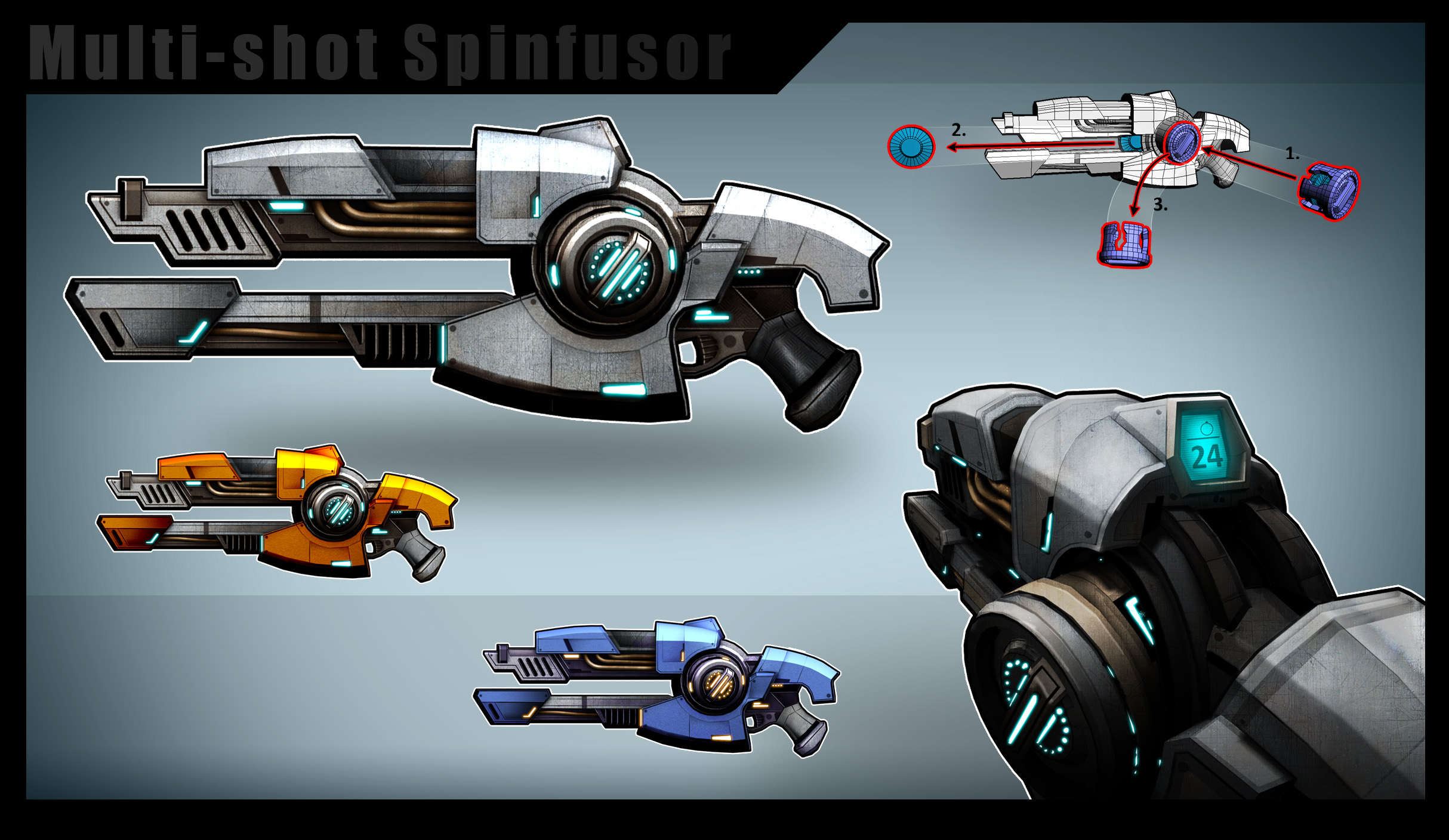 This design did not get me the job, which is fine. I understand there are many talented artist looking for work too. But a few weeks later the studio released the video you see below.
[ame="
Ascend Update #7 - Twinfusor - YouTube[/ame]
I understand that they may not have used my ideas for this new weapon and that there are only so many ways to skin a cat. But when I showed this to my coworkers and friends they thought my design had been used (or at least some aspects of the deign) and were more upset than I was.
So what do you guys think?