This is a tower defense game that I have been working on with some other fellas here at
Soap
. Our pixel
ilkke
did the pixel art for the soldiers and worked with me together on the 3d models. Another dev "Pat" wrote the code for the game.
You can
play
the game here
http://deployanddestroy.com.au/
We wanted a pixel art look on the characters and units / towers. The character sprites were done in
GFX2
, video of that:
[ame="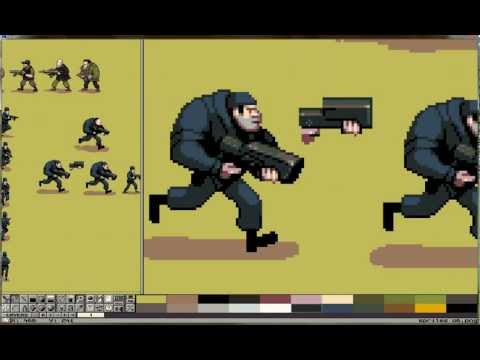 Expendables 2 (2012) Heavy Trooper by Ilija Melentijevic - YouTube[/ame]
The 3d models were build in
3dsMax
/
Blender
and rendered in a unique way so that the end results would look like pixel drawn sprites. I shared some of my techniques in this thread
http://www.polycount.com/forum/showthread.php?t=97311#9
Overview of the units we created for the game
Screens of the level editor (written in Flash)
And finally some 3d models
other unsorted screens
didn't make it into the game
this is what the game used to look like in its very early days