Ok, this is driving me nuts.
I'll try and be as short and to the point as possible, while still hopefully giving enough info.
I'm attempting to use a normalmap generated using xnormal in photoshop off a simple hand painted heightmap.
The idea is to keep things modular, use 1 texture for a heap of details, cut and chop geometry, mirror polygons, rotate others etc. Whatever it takes to recycle things as much as possible.
Here's a simple panel in the max viewport: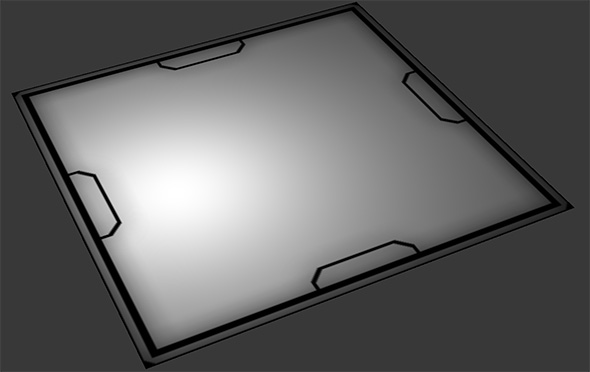 same, with wires:
For UVs, I have the lightmap UV coordinates in the first channel, and the actual modular parts for visual details, in the second channel. This is wired up accordingly in the UDK material.
uv channel 1:
uv channel 2:
Exported using FBX with smoothing groups (1 smoothing group, it's a flat plane) and tangents/binormals.
Imported into UDK using the July 2012 build (seams were the same with previous build) with Import Tangents and Explicit Normals.
The normalmap texture is brought in as TC_NormalMapUncompressed, to eliminate compressed as any kind of contributing factor.
The following are the results, firstly with diffuse/spec:
And now with lighting only: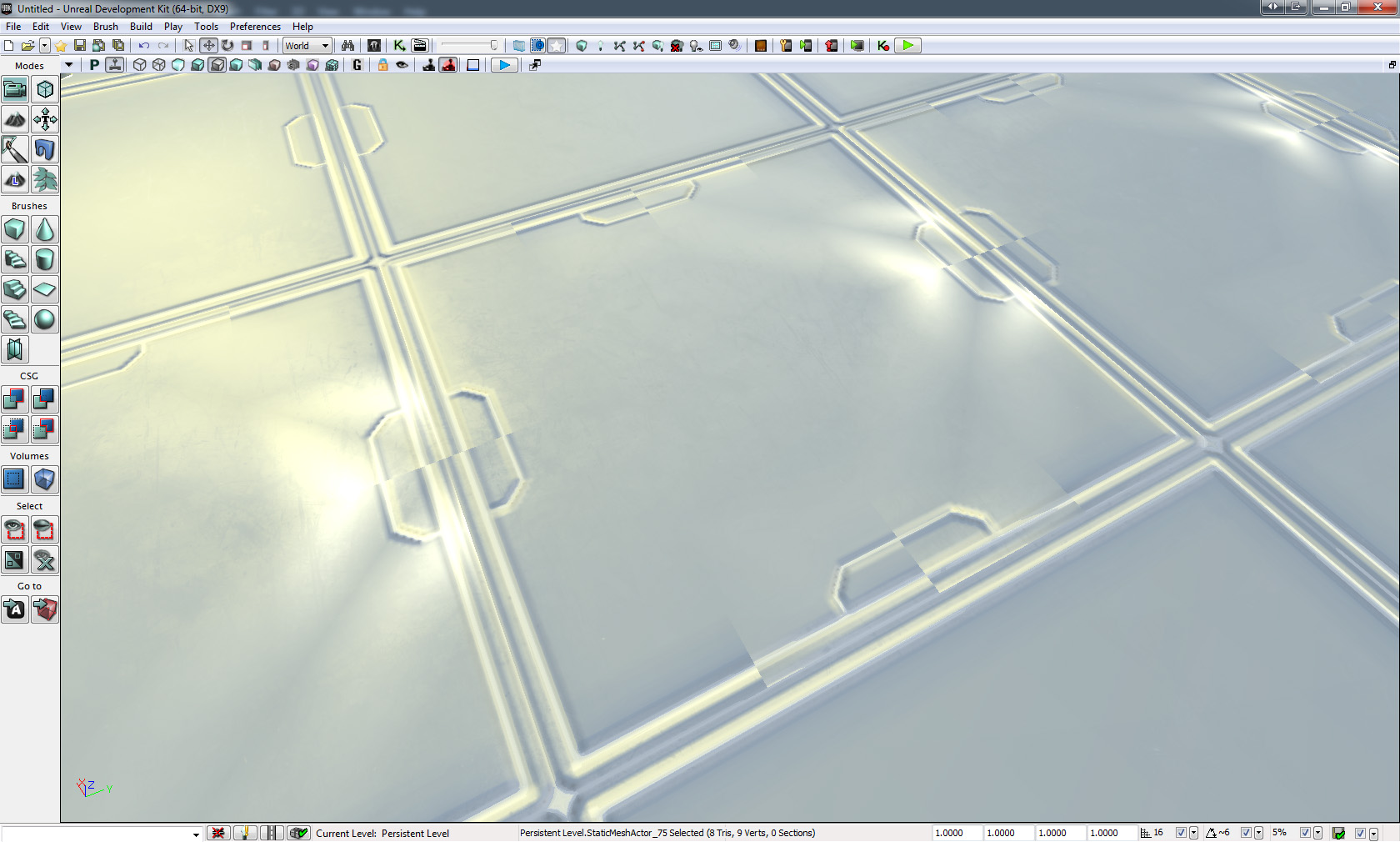 Ignore the other panels above and below, those are a separate test and are not usable how I want to recycle this texture as much as possible.
As you can see, the seams are the main feature, obviously trying to figure out a way to rid of them.
No doubt I missed some info that I'll be able to give in a follow-up post.
Any and all help is appreciated, cheers.