Hey guys
I'm a long long long time polycount lurker.
I haven't posted anything in a while, but wanted to share my latest piece!
It was inspired by the illustrations of Paul Bonner. I wanted to create a piece that had a lot of movement and story-telling. It was a lot of fun to do.
All of the assets were created to run in real-time and the final scene was rendered with Marmoset Toolbag 3. It was really tough to manage this scene at the end as I really tried to push Toolbag to the limit.
If you are interested, I posted a post-mortem in the Marmoset forums.
http://polycount.com/discussion/188950/marmoset-general-feedback-and-project-post-mortem
I hope you like it! Let me know what you think.
Cheers,
Here are the screenshots and turntables of the individual assets in the scene.
Here are some clay renders of the highres source scene.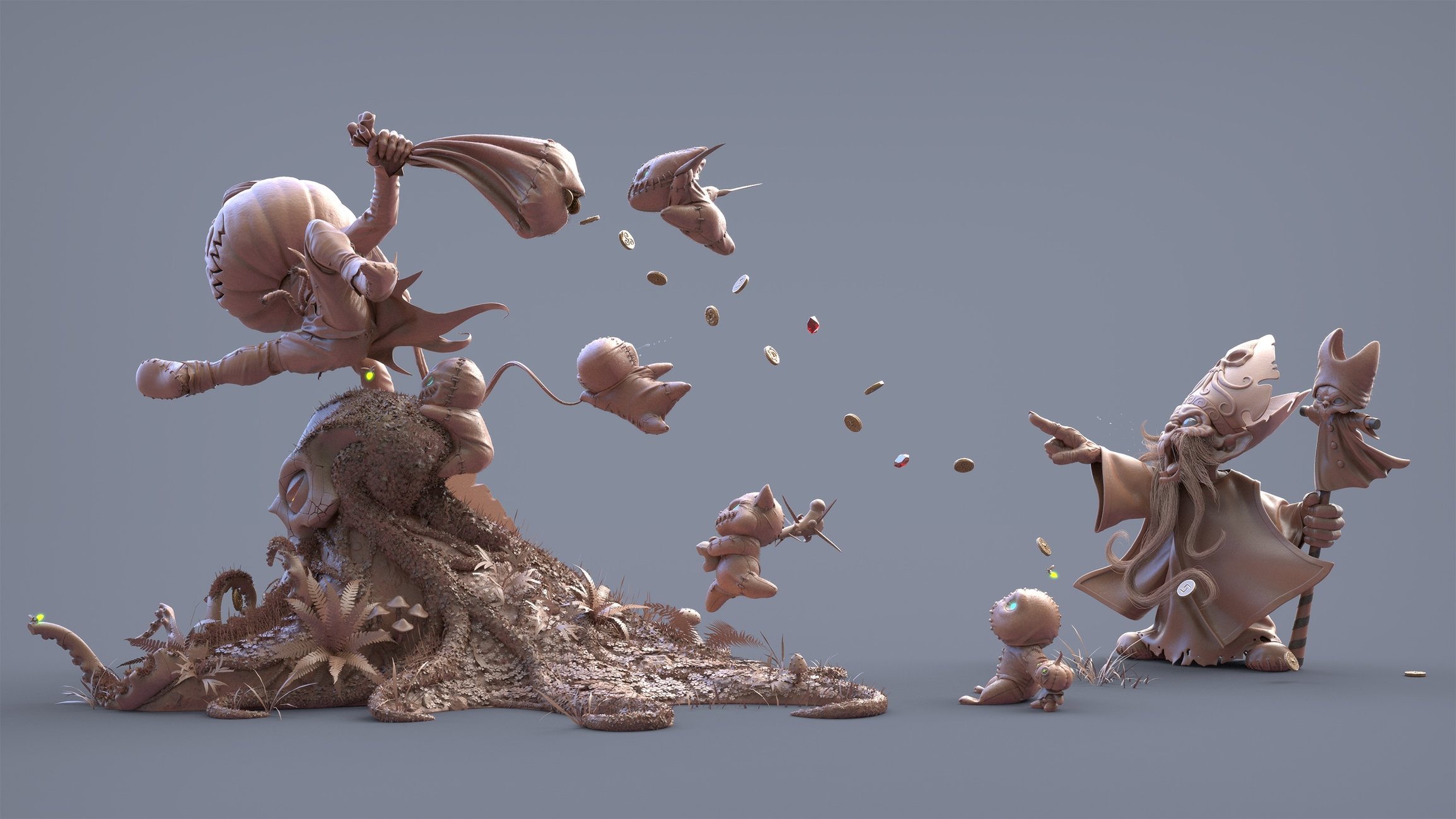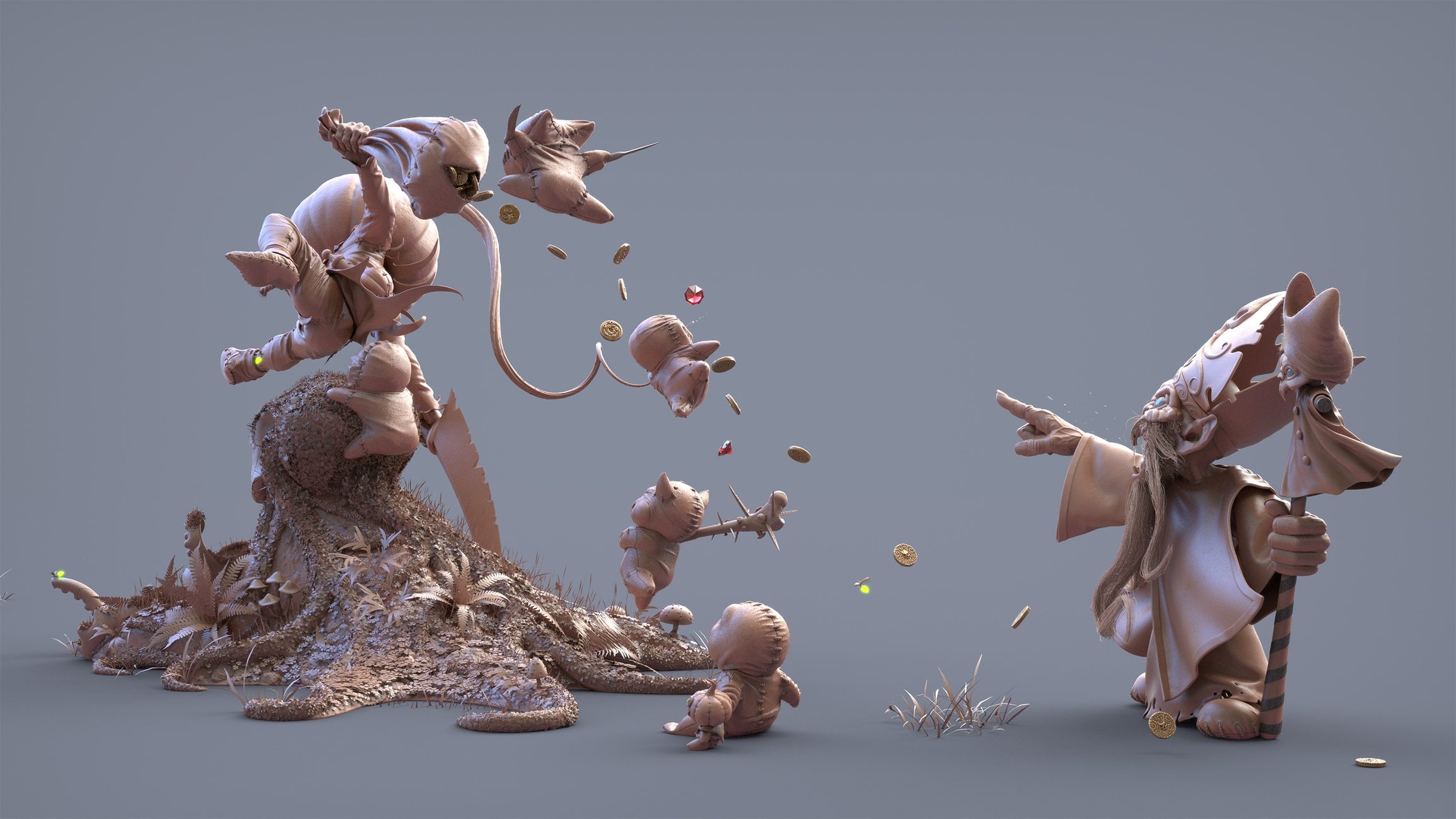 And lastly, just a basic turntable of the scene, without the background and less animated elements.