Haven't done a game-res gun in some time so here we go.
I think I want to do both a base version and an "operator" one with some attachments and paint and stuff but no promises.
C&C welcome. Praise also welcome. Even insults welcome. This is a free comment zone
Concept by Weihao Wei:
https://www.artstation.com/artwork/YGZR3
HP, done with the proboolean / dynamesh workflow I detailed here
http://polycount.com/discussion/168610/proboolean-dynamesh-hardsurface-workflow-tutorial/p1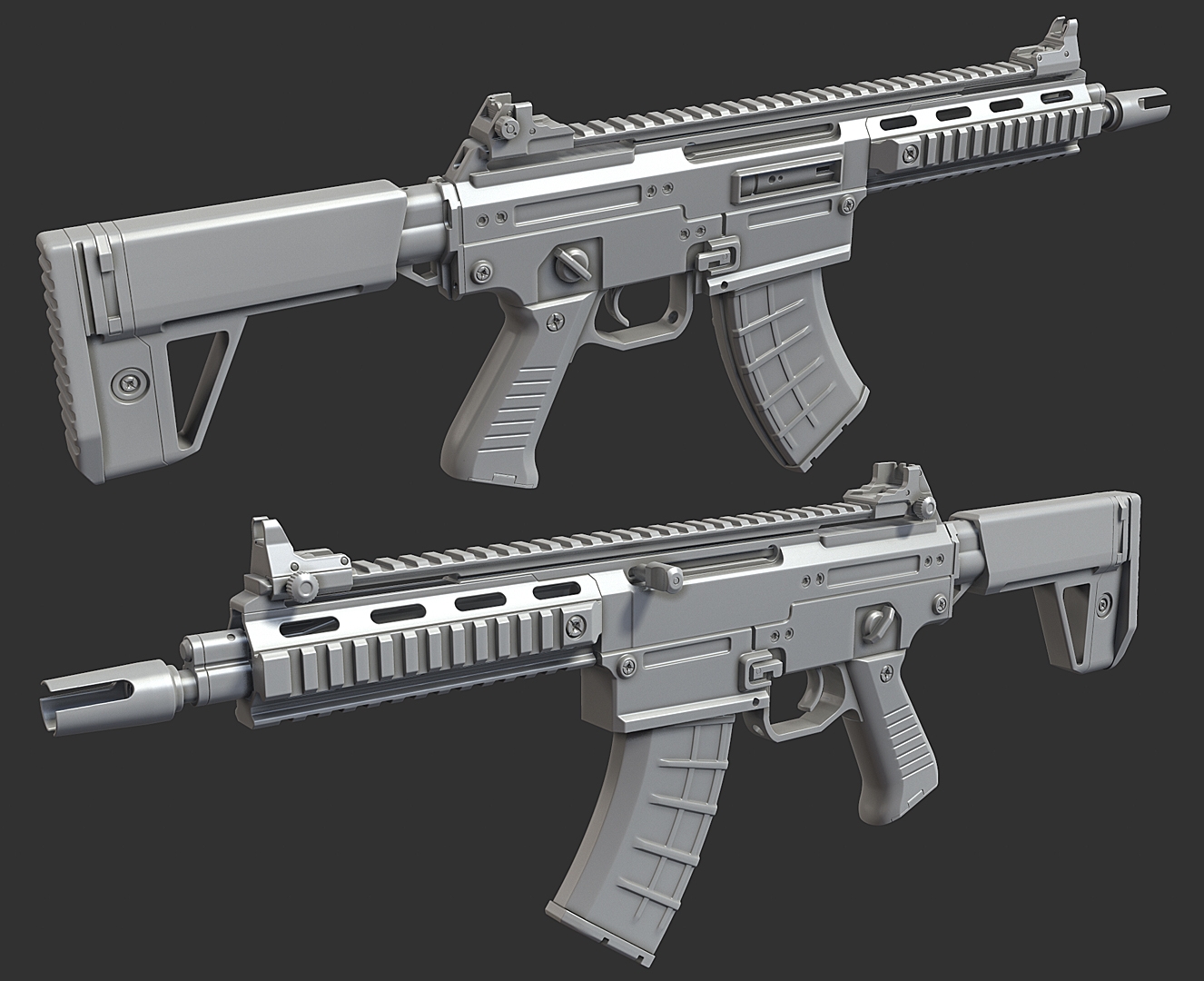 Test bakes at about 18k tris. I squeezed it all into one 4k map, for a production project I'd use a few 2ks for the sake of performance with texture streaming, but for personal work it's just more convenient to work in one file.