Hi everyone its been a while since I last posted on here I just want to share something really special with all of you, for the last 3 weeks I have worked many late nights producing what you see here from concepting to final polished model, unreal engine polished model and short presentation reel for the model, This model was heavily inspired by the fallout series by Bethesda and I wanted to make something in dedication for them as part of my uni project assessment, I cant imagine that I managed this in 3 weeks all using Maya, Substance Painter, UE4, Adobe Premiere and some beautiful music from Ink Spots, I really hope you enjoy and please leave me a comment for anything to try and improve on, cheers.
Poly Count 5 Thousand Triangle Limit on projects.
Please watch the following Project Movie below by clicking the link i promise you will not be disappointed.
https://www.youtube.com/watch?v=V34gacC3abE
Final Model In UE4
This was one of the fun parts putting in lighting, node animations, particles and doing a turntable when in game mode making some blueprints and working on flickering of bomb light and mushrooms. Getting the goo to drip by animating the texture was also really fun. Had so much fun on this project and looking to have more fun on my next project.
Working In UE4 snapshot
Before Lighting just finishing up in substance painter.
Substance Painter working snapshot
Maya Final polished model snapshot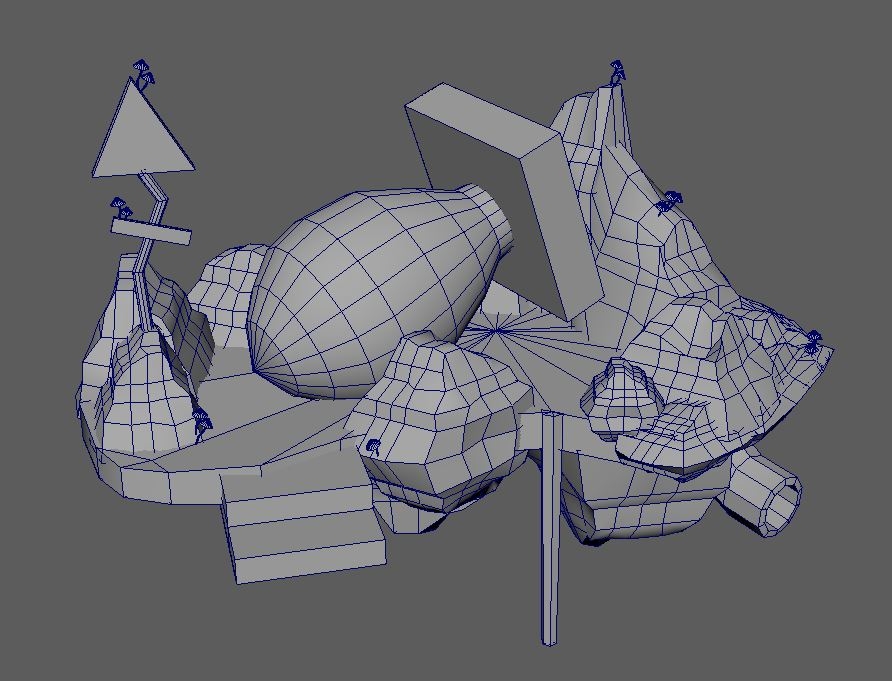 Maya block out model snapshot
Concept based on
Thank you for looking at my work I really hoped you enjoyed the movie and really hoped you enjoyed my final piece.