Trying to make a few Borderlands thingies for friends at the minute:
Just finishing up on Claptrap.
Here are the pieces for printing:
And after a failed print, a few things were beefed up and tweaked to read better. (aerial, carved in lines raised edges, etc).
Here's the 75mm print before final sanding: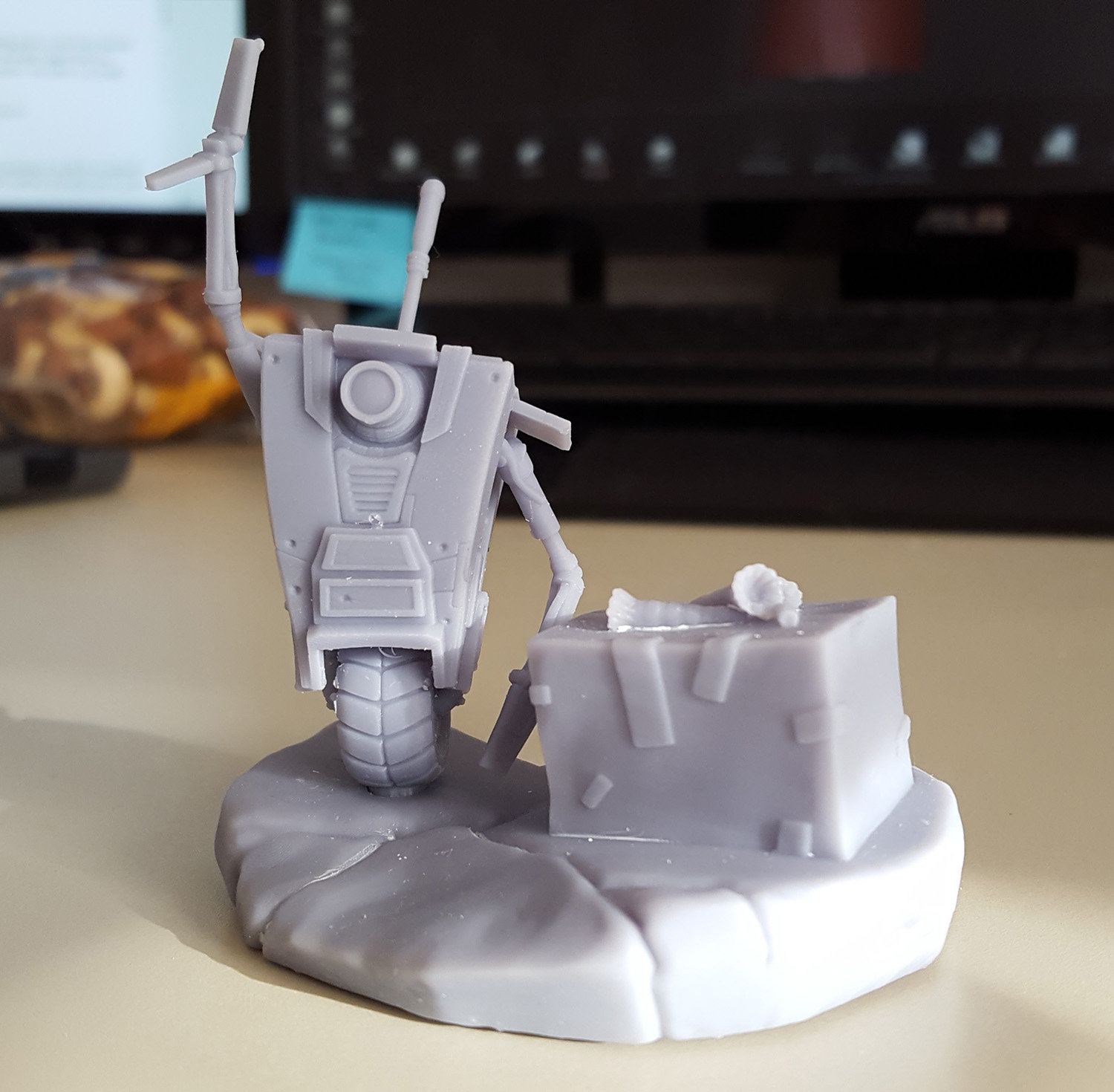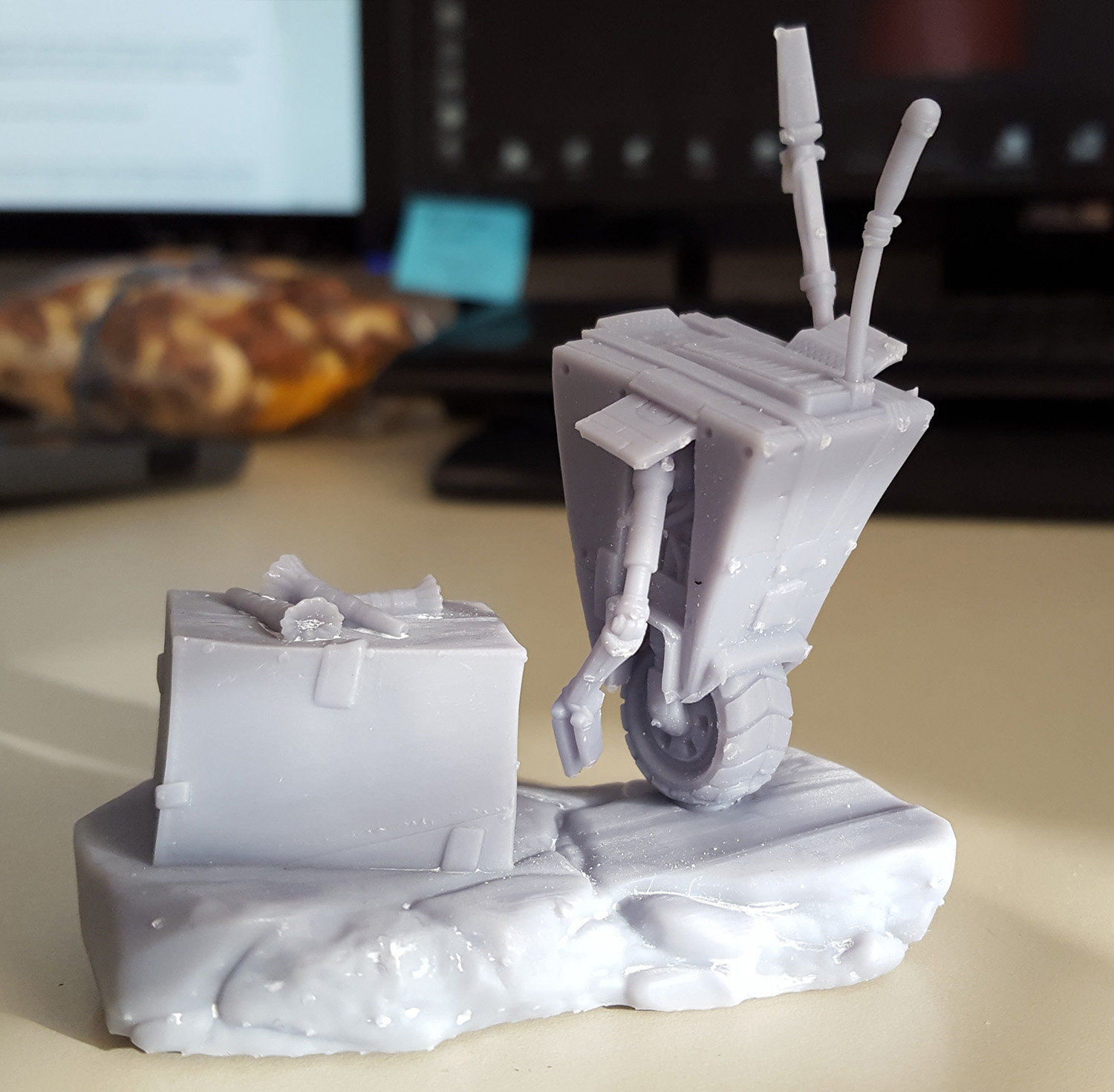 A mate's going to paint it so he'll prime it. Onto the next BL2 character!