Hey! Art director from Impeller Studios here, I wanted to share some assets from our game, Starfighter Inc. that recently went live on Kickstarter.
https://www.kickstarter.com/projects/impellerstudios/starfighter-inc-0
The game is a heavily narrative and combat based dog-fighting simulator using real science in our real solar system. Here are a couple of assets for the game that I made recently.
Meridion Station - Space Elevator
Dromedary - Heavy Fuel Tanker
[This workflow is still a work in progress, may not be final and may not be have fully accurate information.]
These assets were created in Maya using a modular medium poly workflow.
We use with decal mapping planes, trim sheets and custom weighted normals.
This is a similar method used in Star Citizen and Alien Isolation. It allows us to reduce unique textures and allow extensive customisation. It means that assets are rather high in tri count but are further optimised with decent LOD's once in engine. This is necessary in the game we are creating, due to the immense size of the spaceships and stations.
One of the most detailed parts of our workflow is with our naming conventions. We need to make sure our assets are future-proof and highly modular. For instance, would we have the name of a spaceship in an engine that it uses when that engine may be used on many other ships.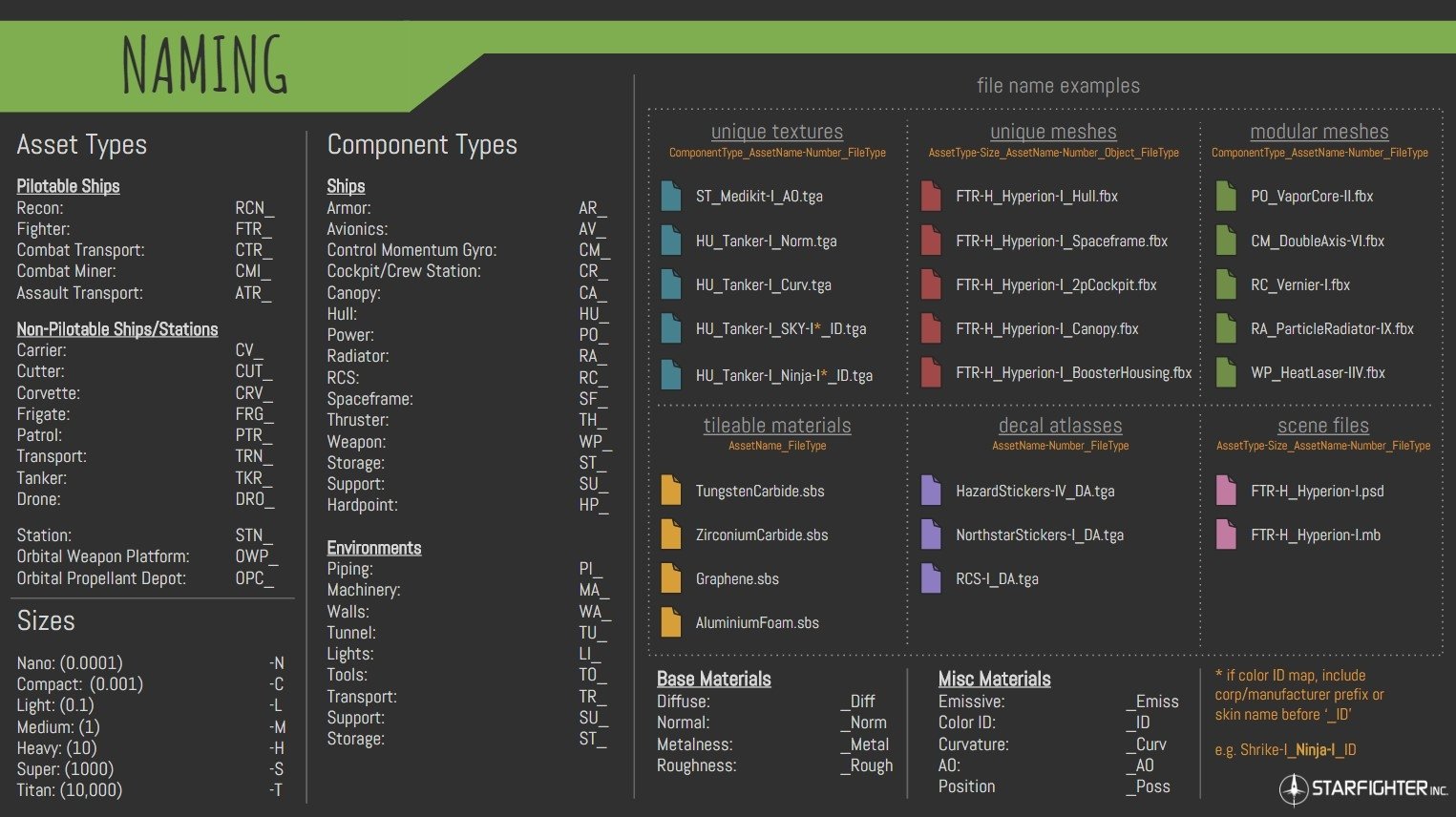 I hope some of you find this interesting and please comment if you have any suggestions on how this workflow could be improved.